Sixth Form
Welcome to our Sixth Form.
St John's Sixth Form is inclusive and we strive to value and respect each and every individual who joins our vibrant community. We encourage all of our students to aspire to academic excellence and success, believing that there are no limits to a student's potential.
Our Sixth Form curriculum is bespoke to the needs and abilities of each student, providing stimulating academic and vocational opportunities which develop confidence and nurture individual talent.
We are committed to the highest standards of teaching, learning and pastoral care – achieved through a combination of challenge, support, encouragement and praise – and, by working in partnership with parents/carers, we empower our pupils to achieve success and become the leaders of tomorrow.
So please take this opportunity to visit us to discover the exciting opportunities and the right pathway for you at St John's Catholic Comprehensive School. Finally, if St John's is the right Sixth Form for you, I very much look forward to welcoming you into our school community in the future.
M Barron Head Teacher
Read below what our Head Girl and Boy have to say about St John's: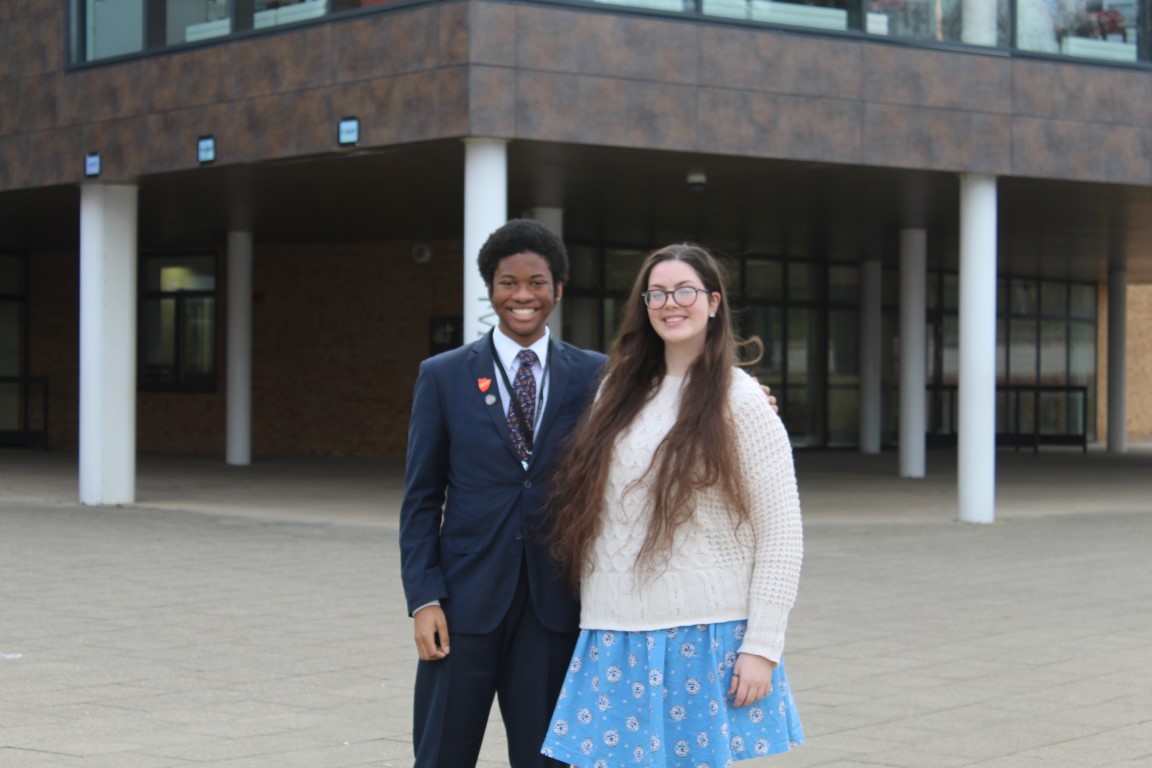 Jessica Austin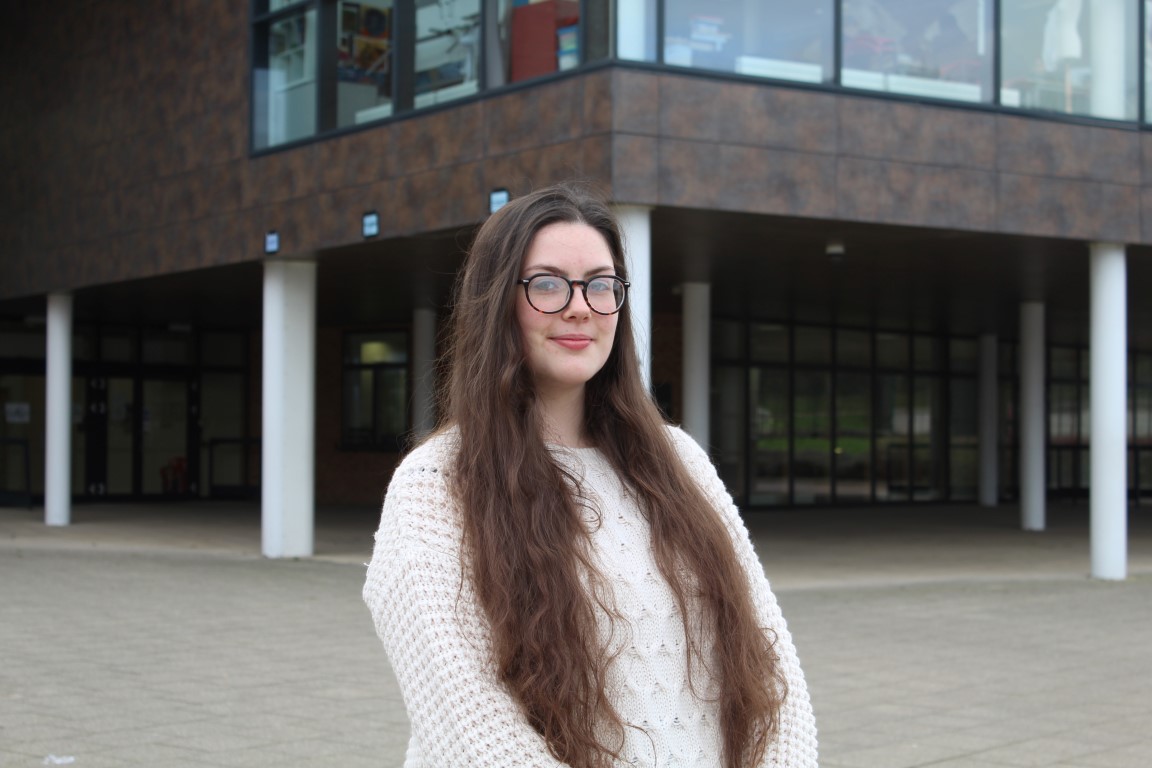 I'm Jess, and for me, St. John's has always had a wonderful sense of community. Having been here since Year 7, I have seen every aspect of the school, and it has never failed to amaze me at how cohesive our family really is. It's not just the extensive range of subjects that we offer here, but the wonderful people too. My fellow students are always tolerant and understanding, and the staff are truly brilliant people. After being here for so long, and being supported by so many people, I am delighted to have the opportunity to give something back. As head girl, I help as much as I can to add to this great school's community, and I cannot wait to see what this next year will bring.
I will forever be proud to have been a part in such an amazing family, and one thing is for sure: I will always be the person that St. John's has taught me to be.
Joel Williams-Modeste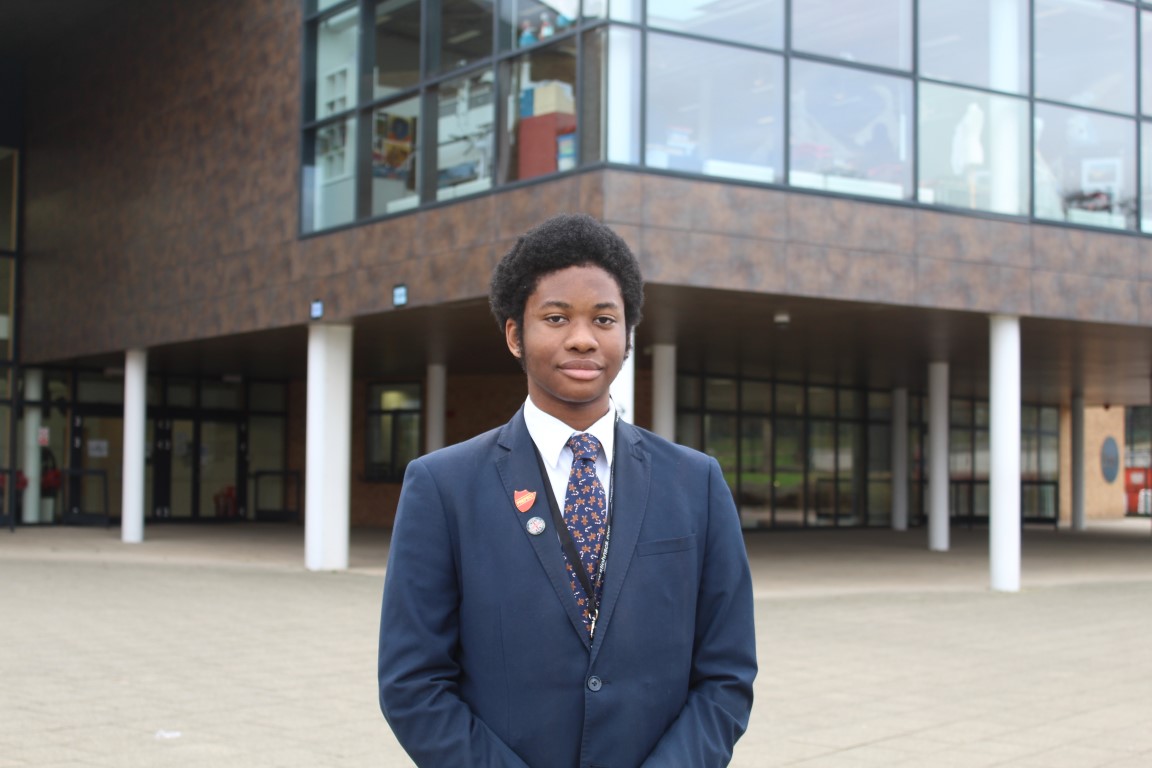 Welcome to St. John's! My name is Joel Williams-Modeste. I am the head boy at our Sixth Form. I have been at this school since I was in year 7 and my decision to remain at this school was a simple one. Through the six years I've been in this school, I have had many opportunities to develop myself not only as a student, but as a functioning member of the society we live in today. Through the many departments available, I have developed my confidence and my speaking skills, along with skills that will stay with me long after I have finished my education. To me, that is what makes this school unique. Not only do you gain knowledge to help you succeed throughout your academic life, but you will gain knowledge that will help you to develop as a person in your own personal life. I have had opportunities to perform and help out in numerous drama plays, I've had that chance to speak at Westminster Abbey and at other memorials in the local area.

The amount of help and support available to students at St. John's is fantastic and is available in many different fashions and students can be helped in their academic studies and with any emotional support in the forms of counselling and peer mentoring. The school offers many opportunities to students throughout all the years and students will be supported while attending this school.