Sixth Form
Welcome to our Sixth Form.
St John's Sixth Form is inclusive and we strive to value and respect each and every individual who joins our vibrant community. We encourage all of our students to aspire to academic excellence and success, believing that there are no limits to a student's potential.
Our Sixth Form curriculum is bespoke to the needs and abilities of each student, providing stimulating academic and vocational opportunities which develop confidence and nurture individual talent.
We are committed to the highest standards of teaching, learning and pastoral care – achieved through a combination of challenge, support, encouragement and praise – and, by working in partnership with parents/carers, we empower our pupils to achieve success and become the leaders of tomorrow.
So please take this opportunity to visit us to discover the exciting opportunities and the right pathway for you at St John's Catholic Comprehensive School. Finally, if St John's is the right Sixth Form for you, I very much look forward to welcoming you into our school community in the future.
M Barron Head Teacher
Weronika Babiarz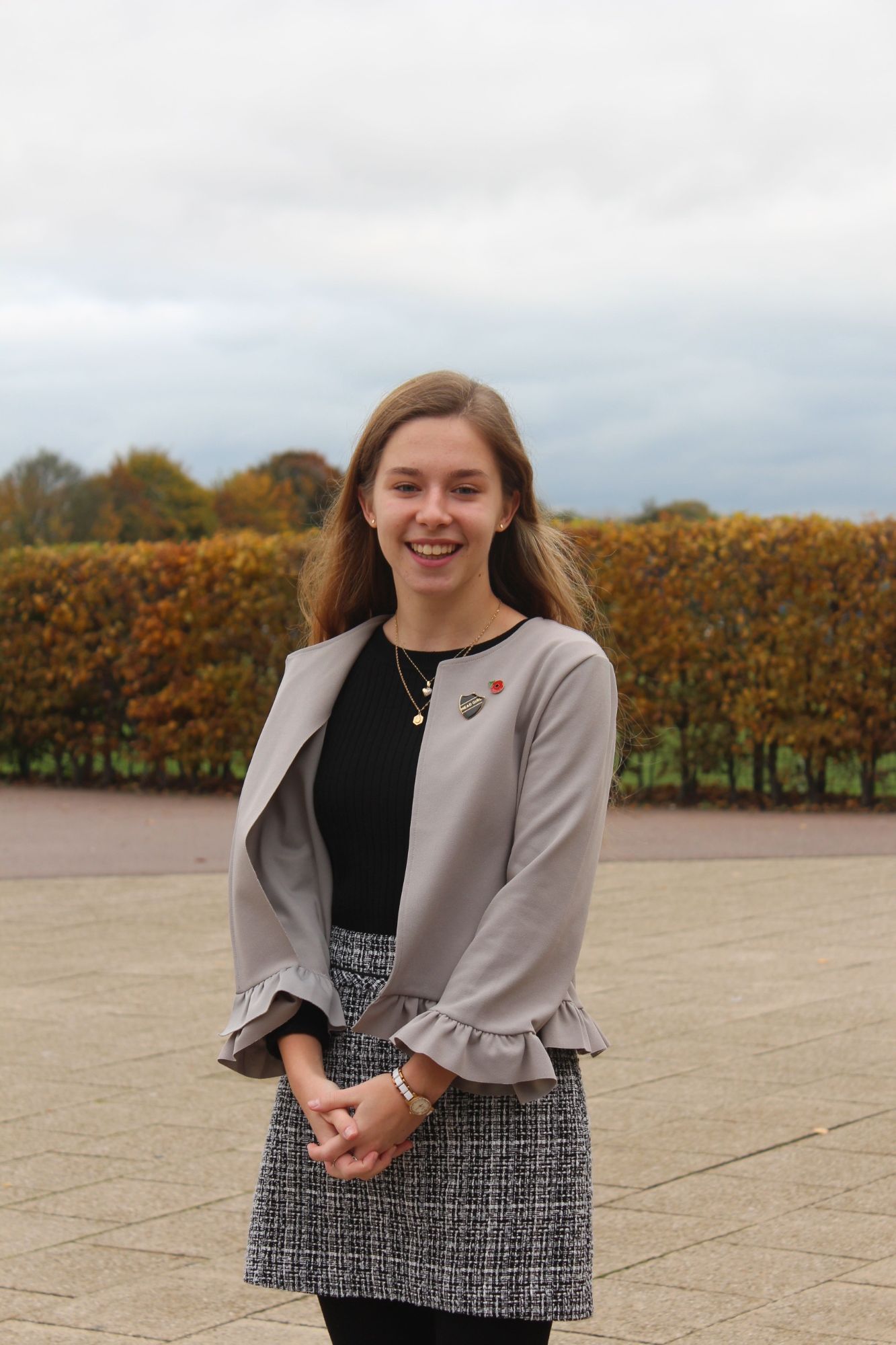 Hi, I'm Weronika. I'm an external student from Northfleet School for Girls. Coming to St John's Sixth form was always an option for me. But when I stepped into the school at open day, I knew my choice was a simple one. I knew I wanted to be part of this joyful, charismatic, accepting community. Being a head girl isn't about being better than others or standing out of the crowd. 'Do nothing out of selfish ambition or vain conceit. Rather, in humility, value others above yourselves…' (Philippians 2: 3-4) Rather, it's about working with everyone equally and leading them to make good decisions, being an exemplary role model, which others will look up to. It's an immense feeling knowing that there are people who look up to you and wish to be in your position one day. That's what makes being a leader worth it. Excellence for all, service to others, inspired by Christ. This is our school motto. Even though, I have only been a part of this school since September 2018, I have really felt a strong sense of community here thanks to the friendly students and amazing staff who are always willing to help. I believe St John's is the school that will support me in making a difference and being a student that people feel they can always talk to.
For as long as I have been here, St John's has allowed me to mature and flourish into the person I am today. We are encouraged to take control of our studies and our futures, helping us to become more independent and grown up. The school also provides us with many opportunities to inform us for our future careers and puts lots of effort in making sure we make informed choices regarding our futures.
St John's is honestly the place to be !
Lia Kanyasi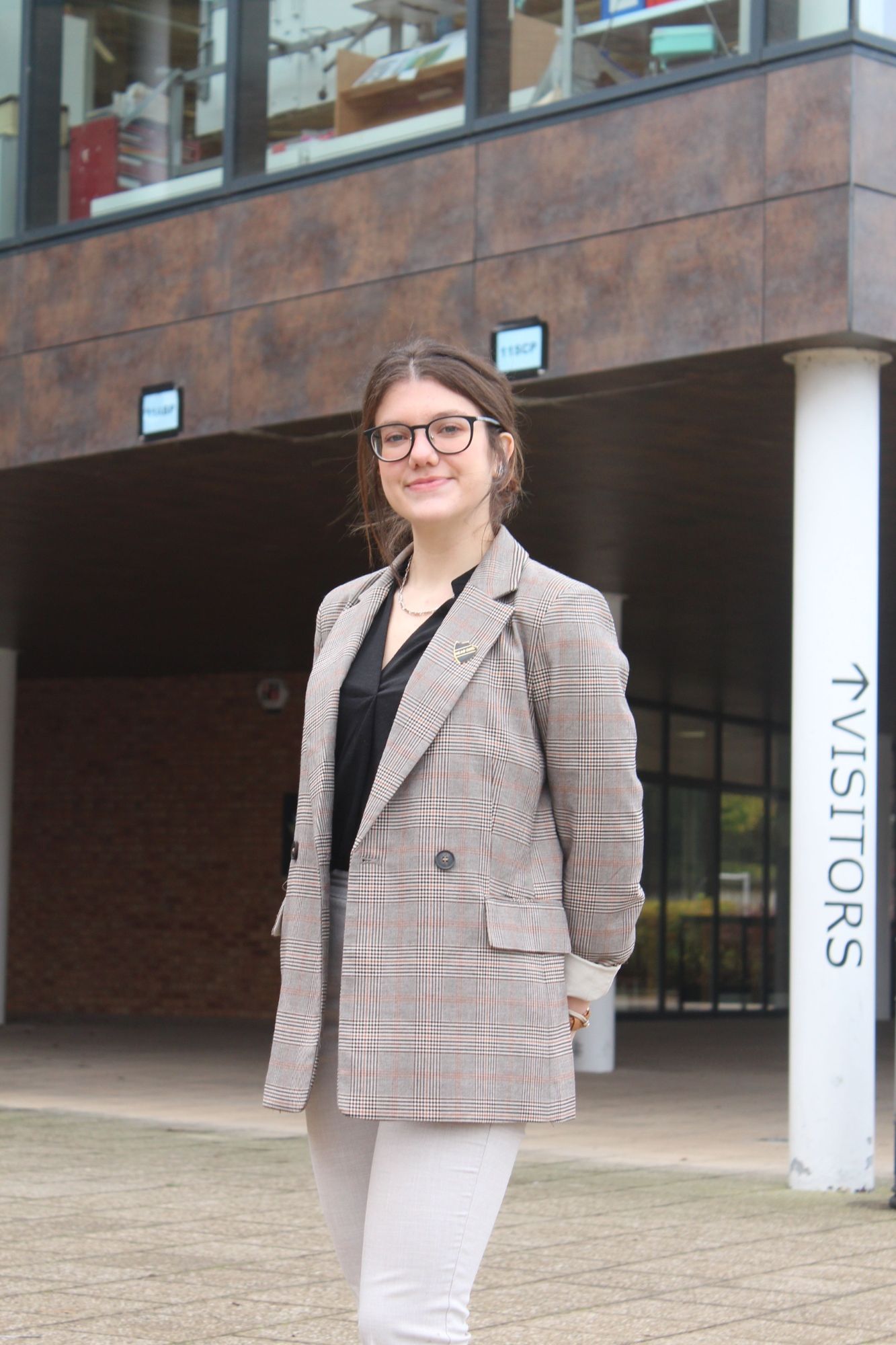 Hello! My name is Lia Virag Kanyasi and I welcome you to St John's Catholic Comprehensive School! I joined this school more than three years ago, when I had just moved to England. Being new to the country and the language, I suddenly became part of this wonderful community, whose members during these years have grown close to my heart. Through this time, I have received so much support, advice and kindness from the brilliant staff and the students, which has helped me to improve my English speaking, to guide me academically and to achieve more than I thought I ever could. They helped to shape me into the person I am today and directed me towards a bright future, and I have developed great and useful skills in this institution that will stay with me for life. I enjoy my involvement in all the opportunities St John's has to offer, which allowed me to build up amazing relationships with other students and teachers. I believe that here at St John's, students can achieve their goals with hard work and determination, while enjoying their time in the school. I am excited to show my gratitude towards St John's as a Head Girl, offer my help and learn more in the upcoming year.