VI Form
Welcome to our Sixth Form.
St John's Sixth Form is inclusive and we strive to value and respect each and every individual who joins our vibrant community. We encourage all of our students to aspire to academic excellence and success, believing that there are no limits to a student's potential.
Our Sixth Form curriculum is bespoke to the needs and abilities of each student, providing stimulating academic and vocational opportunities which develop confidence and nurture individual talent.
We are committed to the highest standards of teaching, learning and pastoral care – achieved through a combination of challenge, support, encouragement and praise – and, by working in partnership with parents/carers, we empower our pupils to achieve success and become the leaders of tomorrow.
So please take this opportunity to visit us to discover the exciting opportunities and the right pathway for you at St John's Catholic Comprehensive School. Finally, if St John's is the right Sixth Form for you, I very much look forward to welcoming you into our school community in the future.
M Barron Head Teacher
Read below what our Head Girl's have to say about St John's: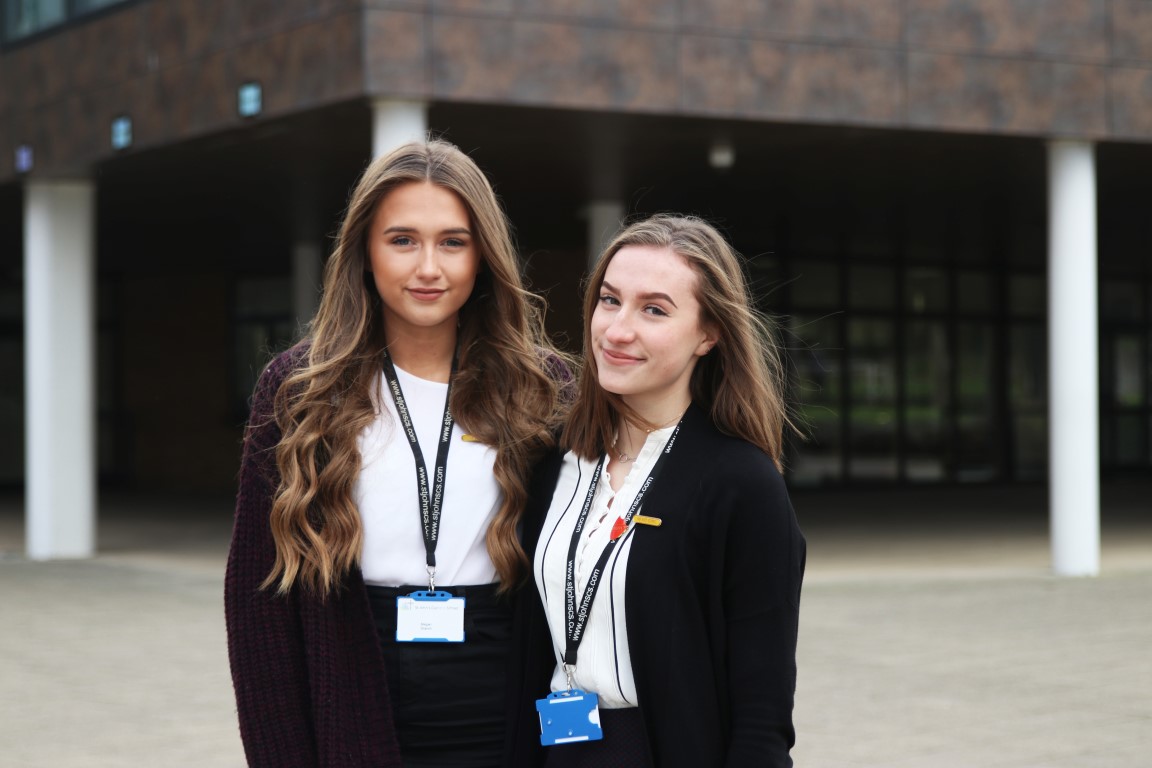 Patrycja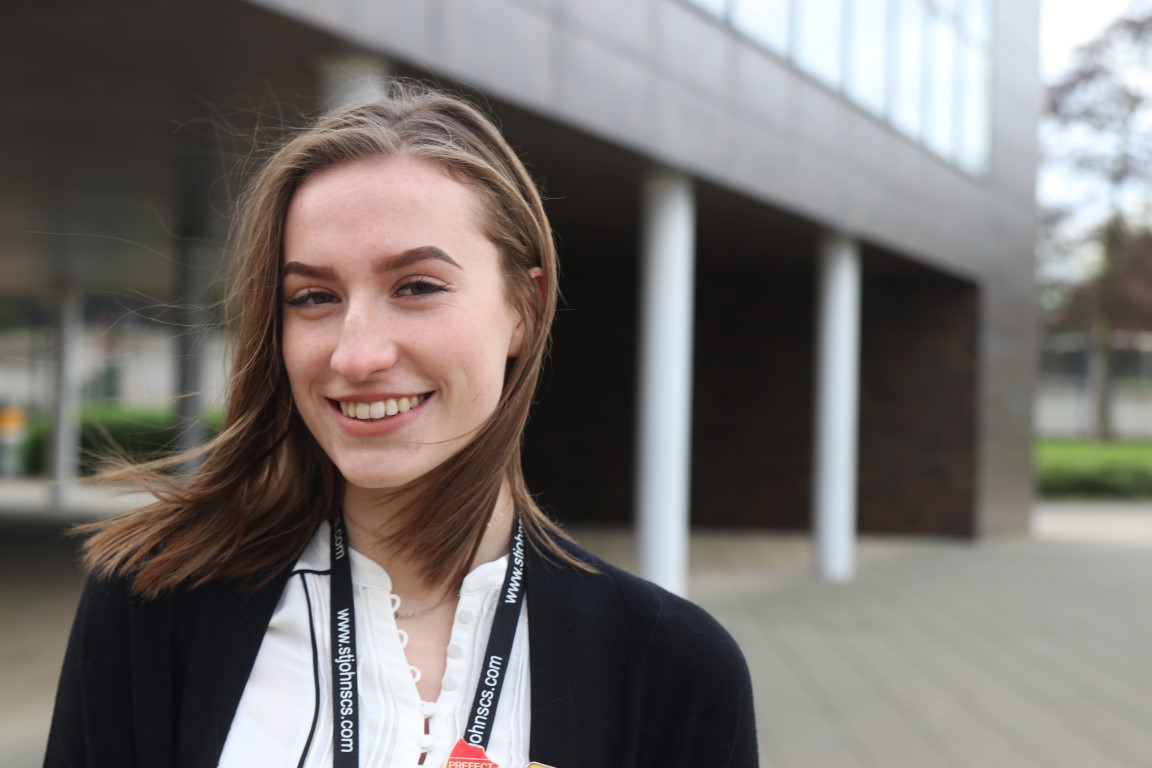 Welcome to St John's! My name is Patrycja and I'm one of the head girls in our sixth form. I have been at the school since year 7 and my decision to remain here was an easy one. The school has been constantly improving and evolving for the better and has given me the right support throughout all my years of study. The teacher-student relationship is really positive and has allowed me to achieve huge successes in both GCSE and AS results. On top of this, I had the chance to participate in different academic programmes, including the Nuffield Research or UNIQ Summer School, in which the teachers encouraged and helped greatly with my application.
St John's is an environment of respect, tolerance and love. Following the school ethos, has allowed me to explore my faith and put it into practise. Mornings with our tutors allow us to explore and set our goals, whereas the whole school assemblies create an environment where we come together as a family and learn to grow as individuals. The community at St John's is not only about academics. The school has given me a platform to explore interests outside of the classroom, such as contemporary dance and taught me how to balance my time effectively. There is always something for everyone and no one is ever left alone at St John's; I am proud to be an active member of such a great school and our Catholic community.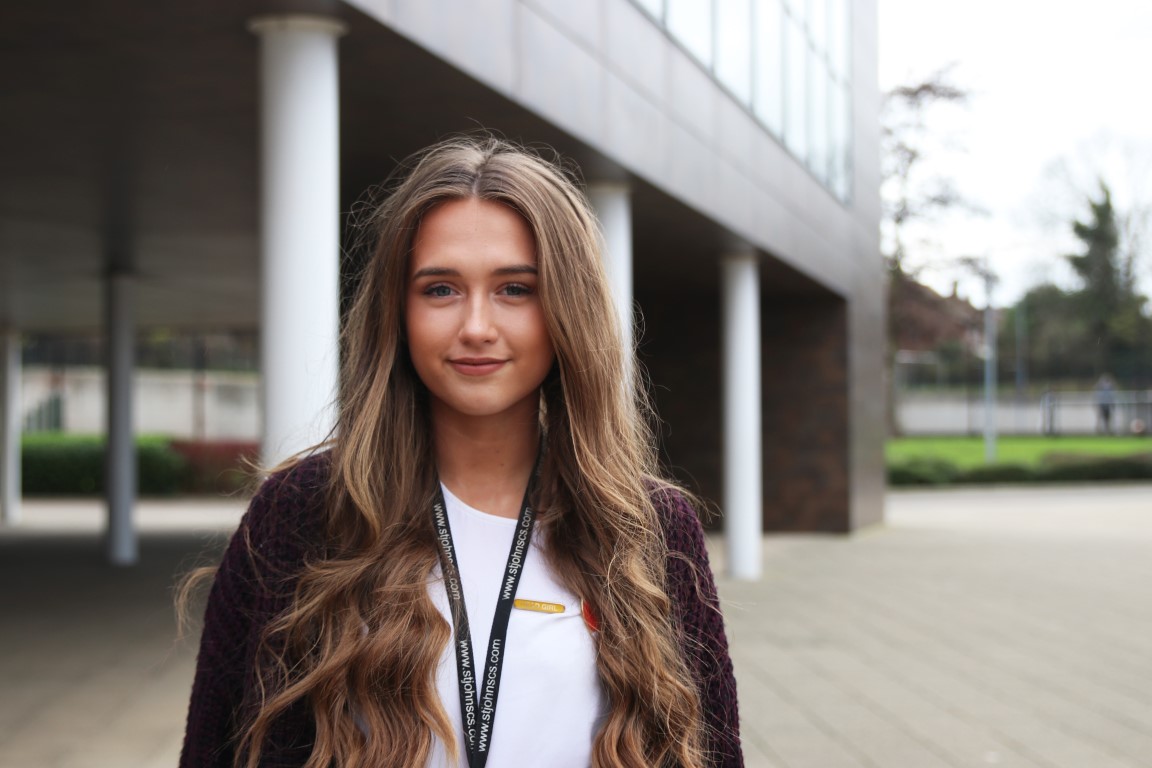 My name's Megan and I'm one of our Head Girls. After moving to the local area in 2011 and looking around at local secondary grammar and non-grammar schools, I had my heart set on St John's. I started in year seven and chose to remain here throughout, till now where I am sitting my final year of Sixth Form, in preparation for university.
St John's has aided my transformation from a timid, yet passionate girl, to someone with confidence, humility, knowledge and fulfilment. As advertised, my experience at St John's has shaped me as a 'whole person' who embodies the perseverance needed for success and the respectability not only for others, but for myself too. The school has sparked intrigue and curiosity in me that have benefitted my academic pathway from my achievements at GCSE level to my current A Level courses. The support I have received both personally and academically from St John's staff members is a factor that I believe has been the main driving force behind my success as a student. Yes, doing my family and myself proud was one thing, but projecting back to the school all that they had offered me has been the most rewarding aspect of my educational experience.
St John's is a community of wide diversity, whether that is academically, ethnically or faithfully. Yet the Catholic motif that runs the corridors enables our school to be a place of peace, comfort and equality. Our Catholic ethos of 'Excellence for all, Service to others, Inspired by Christ' has shaped a community that mirrors the nature of a family away from home. We are valued as a collective community, but at the same time as subjective individuals who can offer a range of differing admirable qualities.
I can say with pride and confidence that my experience at St John's has been one of happiness, inspiration and enjoyment, and to leave is a step I'm grateful to have the opportunity to take, but nevertheless reluctant due to St John's being my place of comfort. Whether students are joining our community in Year Seven or Twelve – or half way through their schooling – I have no doubt in the faith that no one will ever feel lonely here in this caring community.