Patrick Barron - Kent Cooks finalist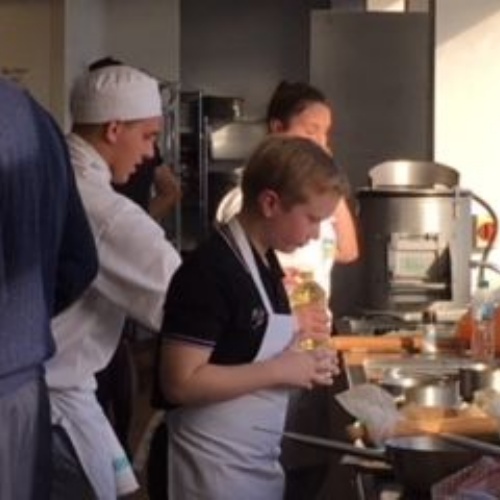 Last Thursday Patrick Barron Year 7 took part in the Kent Cooks final. He was the only student who was recognised in the judges summing up for both of his dishes. They said that his duck dish was cooked to perfection and the flavours in his apple dish were spot on. Patrick was presented with a certificate and lots of kitchen goodies.
Patrick's final plate presentation:
Seared Duck breast with blackberry and port sauce
Potatoes and green beans
Deconstructed apple tart with toffee sauce and crumble crumbs.
Patrick did extremely well to be in the final which this year attracted hundreds of entries. For an 11 year old to walk into a professional kitchen and be left to cook on his own and produce what he did was fantastic. Congratulations Patrick!