Battle of Britain Museum visit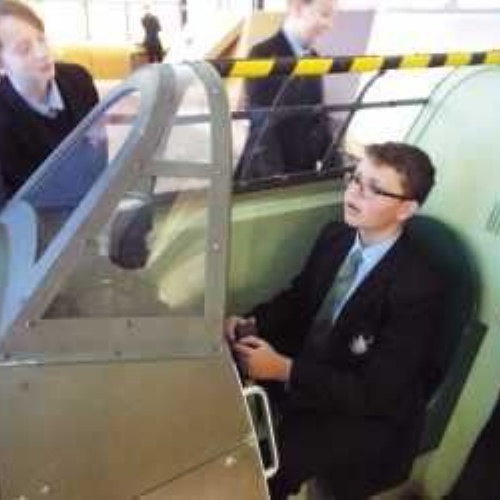 13 students visited the Battle of Britain Museum in Capel-le-Ferne on December 4th. It was a great day to be there. The sky was cloudless, but a little cold. The new Battle Experience, The Hurricane simulator, proved to be excellent and every student tried their luck many times testing their abilities in the 'hot seat'. The best 'bag' was 4 damaged and 6 destroyed enemy aircraft. The image shows Tommy Cowley, a chair 'ace' in his own right due to his unbroken concentration.
Our guided tour was excellent, taking in the Hurricane and the Spitfire, Bob [the dog] and the Squadron Memorial and Pilot Memorial.