YEAR 7 CHRISTMAS BATTLEFIELD TOUR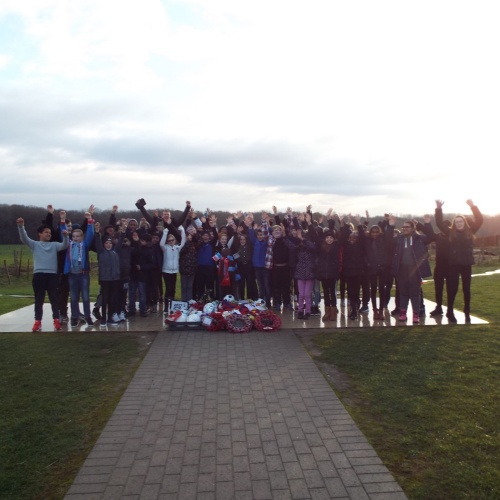 Some 47 Year 7 students along with 5 staff, travelled to Ieper [Ypres] in Belgium for the annual Christmas Battlefield Tour. The Tour started with a talk by Mr. Murphy at Essex Farm Cemetery. This cemetery had been a First Aid Post during World War 1; it was here that John Macrae wrote the poem IN FLANDERS FIELDS.
From there it was on to Yorkshire Trench, a reconstructed World War 1 Trench and then to Passchendaele Museum with the extensive underground system and even more extensive trench system.
Students made their allocation of clay figurines for the CW display in February and then it was on to Spanbrokemolen Crater and Prowse Point in the vicinity of which the Christmas Truce 1914 happened. After some free time in Ieper it was attendance at the Last Post Ceremony at the Menin Gate and the return journey!