COMING WORLD REMEMBER ME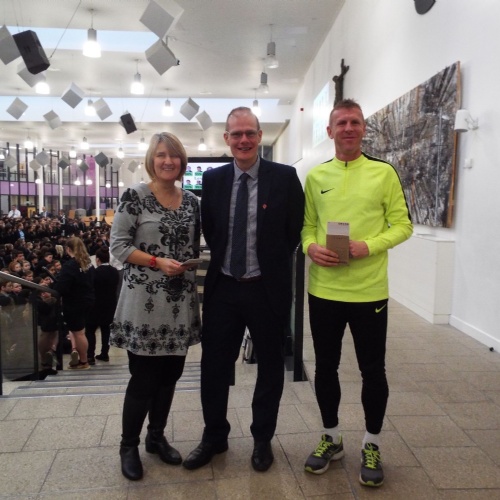 COMING WORLD REMEMBER ME is a major innovative project based in the Belgian City of Ieper. Ypres as it was known to a generation of servicemen in the Great War was the scene of 3 major battles and countless other equally as devastating battles between 1914 and 1918. Some 660,000 servicemen were killed in the Salient in those years with many remembered on the Menin Gate.
The CWRM project commemorates these servicemen through the creation of a clay model figure – one for each serviceman killed. Since 2014 the project has been open to visitors to the City who could participate through the creation of one of these figures. St John's students in that time have made in excess of 250 of these creations the last lot being made on the occasion of the Year 7 Battlefield Tour which took place on December 15th. On that occasion the Year 7 tourists were split into two groups with Mr. Ward and Mrs. Curley in charge of the second and final group.
At the recent whole school Assembly Mr. Barron, Headteacher, presented Mr. Ward and Mrs. Curley with their information booklet and dog tag commemorating that they were the final two.
St John's has been invited among six schools nationwide to be represented when these 660,000 figurines are put in situ in the Grand Ravine near Tyne Cot Cemetery. Five students from Year 8 have been selected to represent the school over two days – in late February – in the creation of the installation. The installation will form a major feature of the final year of the commemorations of the City of Ieper in 2018 and will no doubt be quite the attraction and a place to visit and pay respect to the losses of the Great War.
The picture shows Mr. Ward and Mrs. Curley with Mr. Barron; the gallery features images of the work done by the Year 7 students creating their figures on December 15th and is worth looking at the intense work being done!