STAFF/6th Form Charity Cycle Ride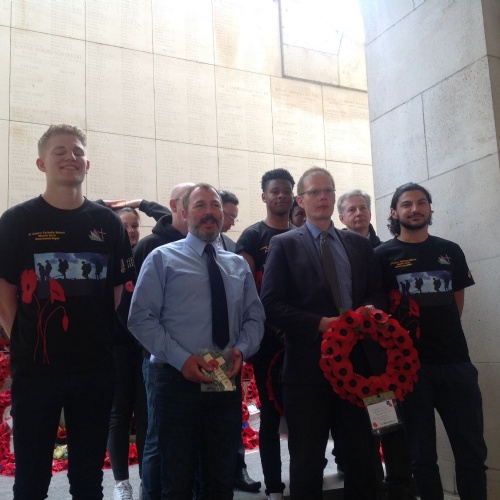 This will certainly be a memorable and satisfying experience for all those involved.
The 2nd 6th Form / Staff Charity Cycle ride is planned for June. The first such event raised in excess of £2,000 with the British Legion and Help for Heroes being the beneficiaries.
There is already huge interest in the event this coming June as the first letters of information are being handed out. It is expected to have 12-14 staff with a similar number of 6th Formers taking part.
We shall be using the two school minibuses as support vehicles as well as two cars.
Because of the logistics involved it is planned to complete the Kent leg of the cycle on June 16th [Saturday] with the cyclists leaving the Windmill Hill Memorial at 9am and cycling their way to Capel-le-Ferne, Folkestone. This is a distance of 55 miles.
The following weekend, June 23rd, we shall cycle the Calais/Ieper [Belgium] route. This is a distance of 52 miles. June 24th will be spent on a Battlefield Tour [cycling of course!].There will be a welcome ion Ieper by the Mayor of the City, the Mayor of Gravesham and possibly the British Ambassador to Belgium.
Students and staff are requested to raise a minimum of £200, through various fund raising activities. This will cover the basic costs of transport, ferry and accommodation.
We aim to raise over £3,000 this year and so the fund raising starts.
Various staff are in charge of aspects of the Charity Cycle;
Mr Ward and Mr Walton are in charge of fitness. Mr Mackenzie and Mr Watts are in charge of safety, the route and bicycle maintenance.
Anyone interested in being involved should contact Mr Murphy [who is in charge of the paperwork] as soon as possible.