COMING WORLD REMEMBER ME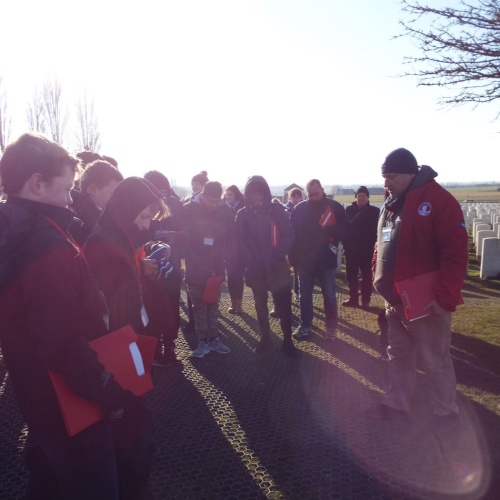 Coming World Remember Me is a city project based in Ieper in Belgium. Since 2014, 660,000 clay model figures have been made. Each model representing a soldier killed near the city during the Great War, 1914-1918. Visitors to Ieper have been invited to take part in the project and in the past 3 years 300 St John's students have each made a clay figure.
It is one thing to make the models, the next plan is to place them on site for the public to come and gaze at the numbers. So, from March the task of placing each and every one of these 660,000 has been undertaken. St John's is one of five schools from the country to be so honoured to have five students selected for this part of the project; in addition to students from Bow, Stowe and Canterbury. Our five selected students placed 18,000 of these figures during a two day tour in early March.
A highlight of the tour was the presentations made by Senior Leaders of the Institute of Education with the Head of History giving a talk on bravery at Tyne Cot Cemetery.
Vistors to Ieper are recommended to visit the site.