POCAHONTAS 401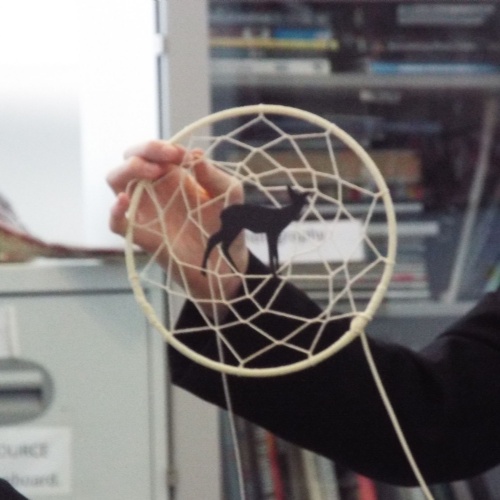 The Borough commemorations focusing on Pocahontas came to St John's on March 19th with Mr Matt Barron welcoming Councillor Harold Craske, Mayor of the Borough and Canon Chris Stone to the school along with American visitors Jamie Bosket, the CEO of the Virginia Museum of History and Culture, and Chief Anne Richardson of the Rappahannock Tribe. The visitors enjoyed a tour of the school after which they worked with students in the Art Loft.
Mrs Deborah Lall of the Art Department organised a session with 16 students from Year 7 and Year 8 working on 'Dreamcatchers'; the visitors were quite amazed at the quality of the work. There was much discussion focusing on Indigenous Americans, Pocahontas and the state of Virginia.
An invitation to the students to visit Virginia was given and may well be taken up – with Mrs Lall and Mr Murphy leading the expedition to the 'New World'!