VISIT OF HIROSHIMA HIGH SCHOOL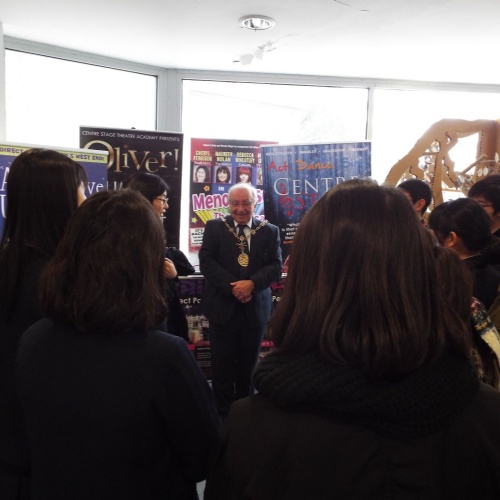 30 students and staff from Hiroshima High School, Japan, were guests of the school on March 22nd. The visitors called on Councillor Harold Craske, Mayor of Gravesham. He gave a thorough tour of Council Offices at the Woodville Halls explaining the many symbols of office and how local government works.
From there the visitors came to St John's; here they entertained the Year 8 students with a thorough review of Japanese culture covering a wide variety of topics from food to fashion, from music to sport giving a full demonstration of sumo wrestling!