Inter-Faith Week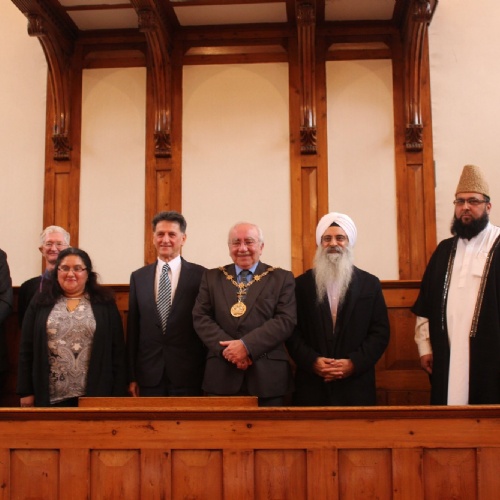 During Inter-faith week, a group of Year 10 students and Miss Hodgins attended an inter-faith dialogue at The Grand to listen to a debate between five different religions about Peace and War.
After hearing about the five religions we joined together to ask questions and to discuss what we had learned, the group came up with questions to pose to the representatives. For example, we asked
the Hindu representative 'what is classed as evil?' and she responded by saying evil is the wrong things people choose to do such as murder and theft. My classmates and I really enjoyed this event it was really interesting to hear the different perspectives from different faiths.
Maria R Year 10