Baptism at St John's Catholic Comprehensive Chapel.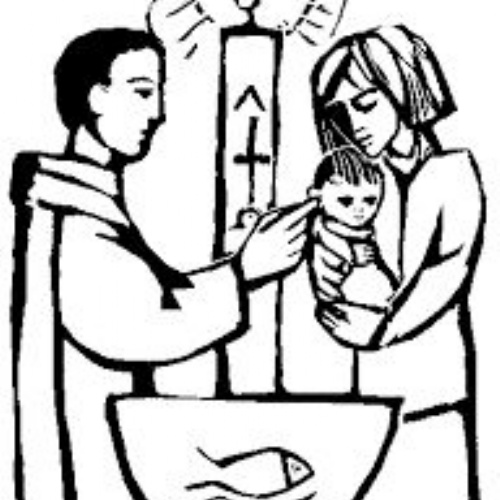 My name is Bavandeep and I have witnessed an astounding event in my school, I attended a Baptism [a mock baptism]. It was amazing watching this sacrament on Wednesday and it was led by Deacon Michael in the chapel of St John's Catholic Comprehensive Secondary school in Gravesend.
The event began with Deacon Michael greeting all the students in my class at the door of the chapel welcoming us to join in this special event. The Godparents (Robert and Toni) and the parents (Chloe and Thomas) stood at the door with their baby girl (Julie – a doll) and their older child (Favour). Deacon Michael welcomed them to stand around the font, while he led prayer and we all joined in prayer.
Deacon Michael baptised the baby first, he asked the parents to tilt the baby's head over the font and he poured holy water over the baby's head three times whilst he blessed the child with the following words "I baptise you in the name of the Father, the Son and the Holy Spirit". The water symbolises purity as it washes away original sin and any actual sin they have done. He then placed special oil on the baby's head. The Oil of Chrism is about the Holy Spirit and the mission God gives them. In Baptism, the priest or deacon will trace the sign of the cross using the oil. This is known as anointing. Deacon Michael then asked the parents and Godparents to promise to guide and keep the child in God's faith as he gave them a baptism candle.
After he performed an adult Baptism [a mock baptism] on the older child Favour. The difference between Infant Baptism and adult Baptism is that adults understand and declare their faith themselves and the Oil of Chrism happens after in Confirmation.
Bavandeep D Year 7