International Day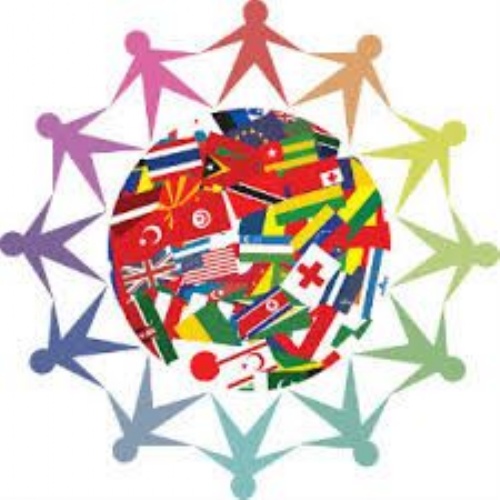 Culture. What is culture? Our culture is our diversity and our diversity is our integrity. It is a way to express our beliefs, values and traditions. International day was the vessel through which these characteristics bloomed and came to life. Every culture was beautifully distinct and uniquely represented. Rich colours of royal blue and vivid red laced up the clothes of the African culture. Vibrant oranges and lavish pinks complimented this, adding depth and expressing the history and customs of the African culture.
Moreover, several students, proudly representing their nationality, displayed traditional British attire. A wide variety of colours and styles were showcased on the day; brilliant reds to emphasise the historical St. George's cross of England and dark blue kilts to proudly display the beauty, serenity and tranquillity of Scotland.
In addition to this, more European culture was depicted, combining lots of different countries and their principles and ethics. Italian culture was illustrated through flags and certain colours being worn. The blend of green, white and red signified the elegance and beauty of the country and culture. Furthermore, Eastern Europe was showcased through individuals sporting common colours of the flag, as well as traditional styles and wear. Every culture in the school was illustrated; Indian, Russian, Irish and many, many more.
The day consisted of displaying community and friendship. We all came together to express our culture and what it means to us. It is rooted in our blood and it flowed from us delightfully. It's because of the diversity and individuality of our students and staff, that we have built a community of people who aren't afraid to celebrate who they are and where they come from. International day was an opportunity for everyone to get involved and convey their hereditary culture and how proud they are to represent their country. The day conveyed that: our culture is our diversity and our diversity is our integrity. It's what makes us unique and being unique is what makes us beautiful.
Dominica. E.