NORMANDY EXPLORATORY TOUR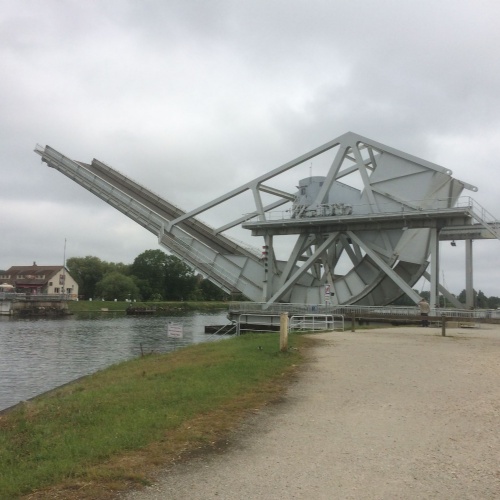 13 students of the History Society undertook an exploratory tour of Normandy at the start of the May half term. Mr Murphy took the group on a whirlwind tour that started on the American D Day sector with visits to St Mere Eglise, Utah Beach and Omaha Beach; various museums were visited and there was a splendid guided tour of Marmion Farm by local historian Mr David Ashe.
The British sector was not neglected with visits to Gold Beach and Sword Beach with Juno Beach also on the itinerary. There was also a visit to the Bayeux Tapestry and the German Cemetery of La Cambe was studied as regards to differences to the American Cemetery at Coleville and the British Cemetery at Bayeux.
The group stayed at the Gold Beach Hotel where the food was first class. We left Normandy with a visit to Pegasus Bridge where the group saw the new bridge being raised and to the Merville Battery.
2019 will be the 75th Anniversary of the D Day Landings and a trip is envisaged to take it all in!