BATTLE OF AMIENS CENTENARY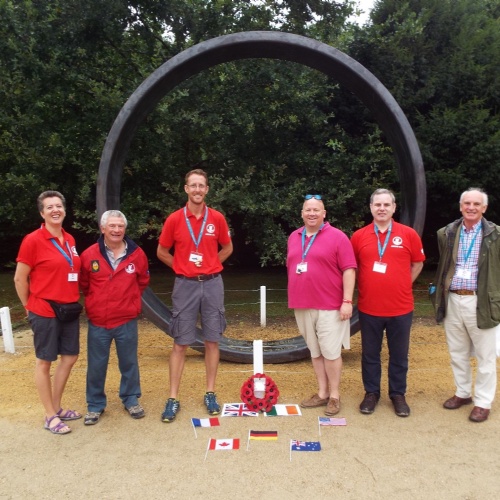 Six students and Mr Murphy accompanied the International visit commemorating the Battle of Amiens in early August. The visit was part of an International group organised by the Institute of Education. This included students from Canada, the USA, Australia, New Zealand, Belgium, Germany, France, Scotland, Northern Ireland, Ireland and England. The Battle of Amiens is the start of the final 100 days of World War 1, which culminated in the Armistice of November 11th, 1918. Visits included the Somme Battlefield, to show how the war was fought in 1916 through to the battle of the early Spring and Summer of 1918.
The highlights included a display at the Chateau of Flexicourt, near Amiens [scene of the planning for the Battle of Amiens]. Here the Minister of Veteran Affairs, Canada addressed the gathering, the service at Amiens Cathedral and a visit to Compiegne.
Quite thrilling!