BATTLE OF AMIENS CENTENARY – Amiens Cathedral Service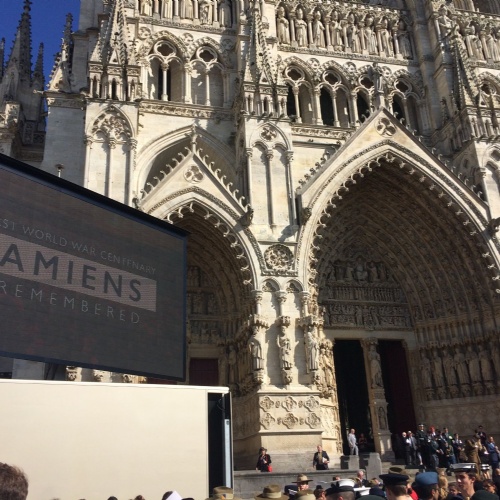 The highlight of the Amines Centenary visit was the service at Amiens Cathedral on August 8th. Some 2,000 dignitaries [to include the St John's group] had admission to the Cathedral with a further 1,000 people in the cordon outside the Cathedral. Security was tight as various dignitaries to include the Prime Minister, the 1st Minister of Scotland and the Ambassadors of Ireland and the USA, attended the service. The St John's group had seats very close to the altar and just behind the band and featured on the television coverage on a regular basis.
Amiens Cathedral is the oldest and largest Medieval Cathedral to be built entirely in the 13th Century. It is quite magnificent and survived both World Wars despite some damage to the exterior.