Remembrance – BBC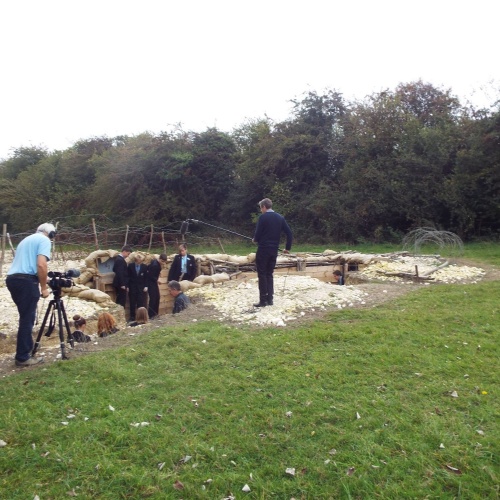 Focusing on Remembrance and why it is done and why it should be done and what happens in the future are difficult questions to answer. On October 3rd, 12 students visited the newly created trench system at Eltham, near Canterbury. On arrival they were welcomed by Andrew Robertshaw, TV personality and historian, and a BBC film crew with Robert Hall in charge. The outline of the day followed:
A tour of the trench system by Andrew Robertshaw with much focus on student question and answer. The group was continually filmed throughout the 90-minute tour.
After a brief rest and briefing, eight of the students were interviewed by Robert Hall. Questions focused on Remembrance; why Remember, what will future Remembrance focus on, should there be Remembrance after 2018? What is the point? Will WW1 finally fade from the memory and be an event only in history books and films.
The filmed tour and interviews will feature as part of the Remembrance programmes on the BBC Breakfast programme on Novenber 9thand the Remembrance broadcast on November 11th.