RECOGNITION OF THE HISTORY SOCIETY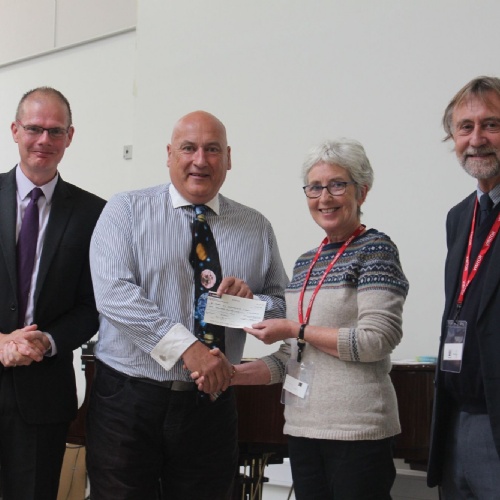 Please enter an introduction for your news story here.
The work of the History Society was recognised by the Kent Archaeological Society this in October. The Society was awarded the Ian Coulson Bursary of £1,000 for 2017/2018. The late Ian Coulson was the Kent County Schools' Advisor and his enthusiasm, expertise and work is recognised through the bursary.
The History Society won the award for producing schemes of work and lesson plans [creation of biographies of servicemen listed on War Memorials through various sources] that will now be used nationally. The work has been uploaded onto the KAS website.
Mr Andy Harmsworth and Mrs Marion Green handed the cheque over to Mr Murphy and Mr Barron for Society use.