Non-uniform day - Thursday 15th November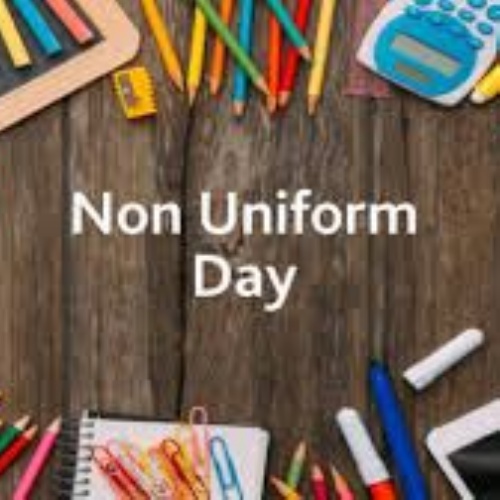 We will be having a non-uniform day this week, on Thursday 15th November, in order to raise money for three wonderful charities – the Ellenor Hospice, the Anti- bullying Alliance & the Royal British Legion.
The reason we have chosen the Ellenor Hospice, apart from it simply being a fantastic local charity, is to honour the memory of one of our former students – Ricki Neil-Jones – who sadly died in recent weeks at the young age of 35 after a short battle against pancreatic cancer. Ricki was a superb all- round sportsman whilst at St John's and he went on to play professional golf on the European Tour. We were always very proud of both his professional achievements as well as the humble, generous and amiable young man he turned out to be. Ricki had recently embarked on a career in golf coaching and was working as a professional coach at the prestigious Emirates Golf Club in Dubai. Unfortunately, around this time, Ricki was diagnosed with a particularly aggressive form of pancreatic cancer and his health deteriorated rapidly. Ricki spent his last few weeks being cared for at the Ellenor Hospice, Gravesend, and it is his family's wishes for donations to go to this most deserving of charities.
This week is also 'Anti-bullying week' and alongside various in-class events and this week's Whole School Assembly theme which will promote this initiative, we felt that linking our non-uniform day to raising awareness for this cause was also most appropriate. The Anti-bullying Alliance does tremendous work across the UK in an effort to eradicate bullying from our society.
Finally, I am sure that it hasn't escaped your attention that Sunday 11th November commemorated the 100th anniversary of the end of the First World War. In recent years, our school, predominantly through the work of our History Society under the leadership of Mr Murphy (Head of History), has done a great deal to become a focal point of WW1 remembrance within the local community, supporting the Royal British Legion through many ventures along the way. The school has recently won a national education award through the 'Legacy 110 First World War Commemorative Project' –an initiative led by the Department for Education – on account of the work we have undertaken in recent years, and we also managed to have representation at Sunday's prestigious Westminster Abbey Remembrance Service, with one of our Year 13 students – Joel Williams-Modeste – having the tremendous honour of reading a Bidding Prayer in front of the Queen and Prime Minister live on BBC1; Joel read exceptionally well.
On Thursday, students are asked to wear to school an item of sportswear of their choosing in memory of Ricki Neil-Jones who was such a fantastic sportsman, and we also ask students, if possible, to wear 'odd socks for anti-bullying'; a symbol that we are all different. A minimum contribution on that day will be £1, however if students and families are able to give extra, it would be happily received and passed on to these worthwhile charities.