Gravesend Cemetry Visit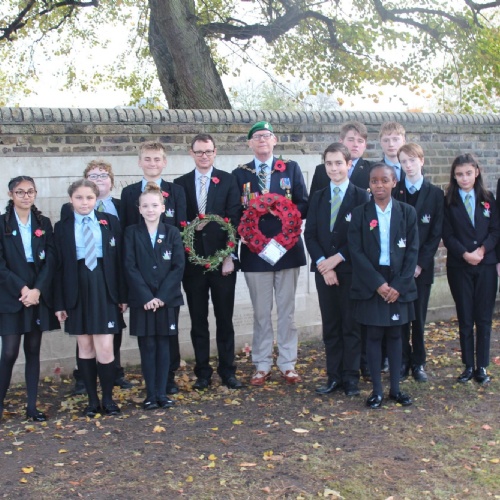 Some 12 students and two staff with Mr Walton in charge met the Mayor of Gravesham, Councillor David Hurley on Wednesday November 7th to recognise the fallen of the Borough who are buried in Gravesend Cemetery. Some 30 servicemen were honoured through the placing of special School crosses and biographical notes on the relevant graves.
a wreath made of rosemary with roses intertwined was laid at the screen wall by Mr Walton.