Borough Remembrance Service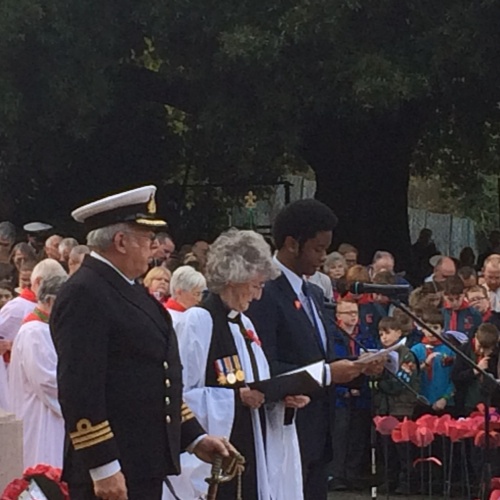 The annual Borough Remembrance Service was held at the War Memorial on Windmill Hill and for the second year the School played a prominent position. Some 12 students reported at 9am to assist in planting the 565 poppies around the base of the Memorial - one poppy for every serviceman listed on the Memorial. They also assisted with the laying of the poppy carpet and handing out the programmes.
two wreaths were laid - Mr Walton assisted by two students and Patrick Kriesel again assisted by two other students laid two wreaths, one on behalf of the School, the other - a wreath of rosemary on behalf of the History Society of the School.
Joel Williams-Modeste read the poem and he did so superbly.