Year 7 Battlefield Trip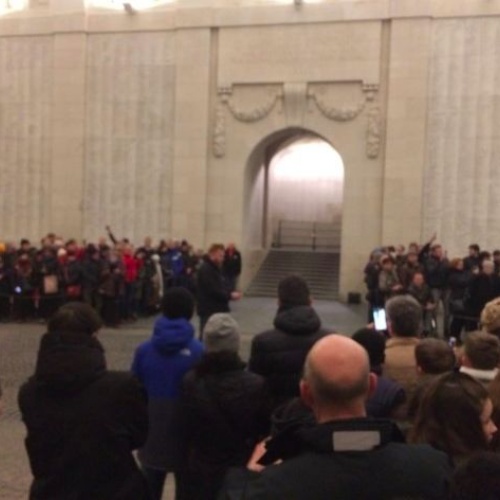 No less than 94 Year 7 students travelled to Belgium just before Christmas on the annual World War 1 Battlefield Tour to Ypres in Belgium. The annual Christmas Tour usually has 45 students in one coach travelling but the demand was so high this year that we had to book a second coach and in the end 94 students travelled.
Our first stop was at 9 Elms Cemetery where a number of servicemen from Gravesend are buried and in addition the legendary All Black Rugby Captain David Gallaher. From there it was onto Essex Farm Cemetery [John Macrae] and Passchendaele Museum with its myriad of underground rooms and bunkers. Onto Poelkapelle Cemetery [John Condon at 13 the youngest casualty], Spanbrokmolen Carter and Prowse Point where the Christmas Truce 1914 broke out and where the legendary Christmas Day 1914 Football Match took place. Back to Leper for the Christmas Market, skating and chocolate purchase and finally attendance at the Last Post Ceremony at the Menin Gate.
Everyone arrived back at School at 11pm, tired but a day full of education, learning and fun.