Denton Memorial Service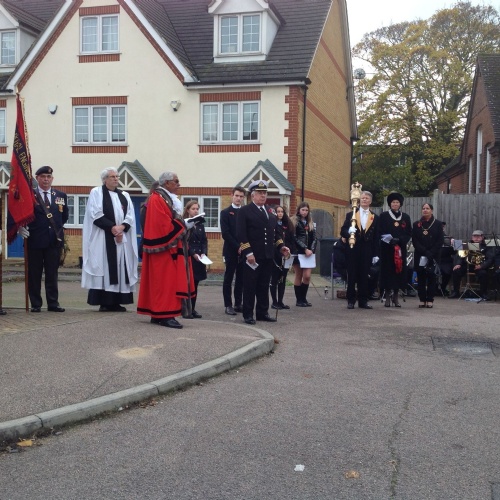 The annual Remembrance Service at the Denton Memorial was attended by a large number or people on November 8th to include the Mayor, the Deputy Lord Lieutenant, Mrs Dymond and our local Member of Parliament, Mr Holloway as well as two Headteachers, Mr Moaby of the Grammar and Mr Barron.
The annual event is organised by the History Society, St John's and has been so for six years now. The three schools of the Parish are represented – the Grammar, St John's Primary and St John's. The highlight is the laying of a rose in honour of each servicemen listed on the Memorial by students from the three schools.