Kent Youth Elections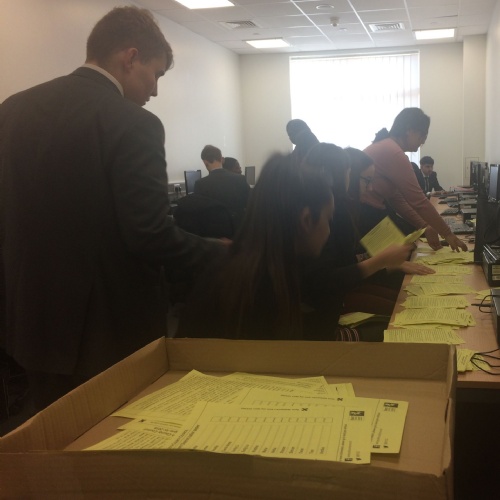 he Year 12 Politics' Group organised the Kent Youth Elections at the School in mid-November. Of a School population of 1,220 students no less than 1,1,90 cast their vote – quite an impressive turn out! Three St John's students stood for election to the Kent Youth Parliament and students also voted on a number of issues and concerns that will be the foci of the Youth Parliament in the coming year.
Year 13 student Gabi was elected to the Kent Youth Parliament last year and she has since been elected to the National Youth Parliament which meets in Westminster on a regular basis.