A Big "Thank You" from St. Philomena's School in Kenya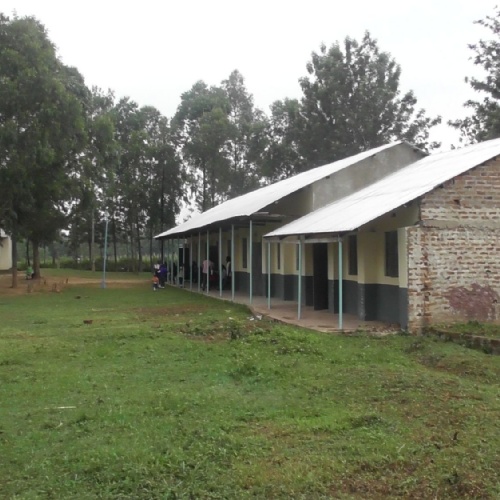 A big thank you to St. John's Comprehensive Catholic school community - staff and students for supporting St Philomena Rising Star Academy in Kenya. The total amount raised in July 2019 was £2,060.79; your support in the summer greatly boosted St. Philomena's school to purchase much needed resources and complete a lot of work at this young school in Kenya. I visited St. Philomena's school in the summer and completed outreach work at the school.
St. Philomena's school opened in 2014, as a new start-up project the school is facing lots of financial difficulties. Thus St. John's donations provided a real lifeline at the school and this money catered for lots of needs around the school including: purchasing of text books, renovating toilets and buying foodstuffs for the pupils. The school also desperately needs classrooms so part of the money will go towards construction of classrooms.
In 2020 St. Philomena's school has four main priorities: to drill and fix a water pump in order to ensure there is no water shortage at the school, to renovate one of the rooms into a library, and to construct a classroom and a staffroom.
On behalf of St. Philomena's school community, kindly accept a BIG thank you for your kindness and amazing support; ultimately, thanks for any role you are going to play in the year ahead, every penny makes a big difference at the school in Kenya.
Mr Juma
Teacher of RE, Key Stage 3 Coordinator