Fund Raising for the British Normandy Memorial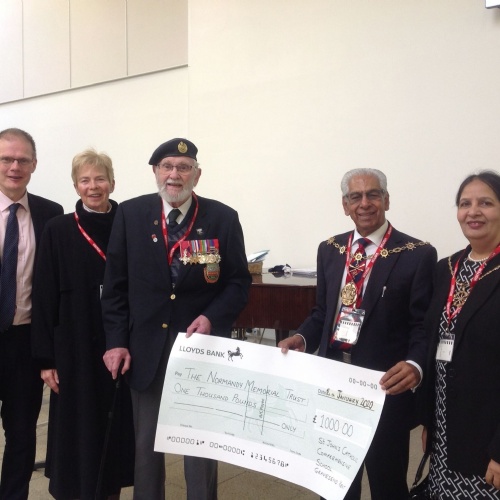 A regular visitor to the school, George Batts landed on Gold Beach on the morning of June 6th, 1944 – s D Day Veteran. Mr Batts was the instigator of what is now under construction in Normandy – a Memorial to the servicemen who lost their lives under British Command during the Normandy Campaign of 1944.
A fund raising initiative suggested by the English Department saw each Year Group in the School attempt to raise enough money to fund the inscription of a name on the Memorial – adopting in some senses a serviceman from Gravesham. All the Year Groups, from 7 through to 13, raised the £130 with Year 7 doubling the amount!
Mr Batts was presented with the cheque for £1,000 at a recent Assembly at the School. Councilor Gurdip Ram Bungar, Mrs Rosemary Dymond and various other distinguished guests were in attendance.