Memorial Mosaic & Normandy Memorial Website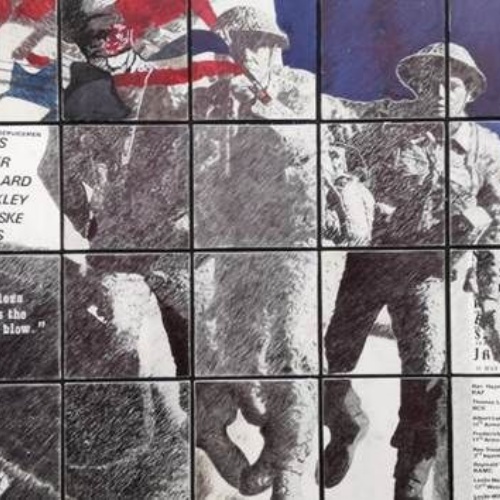 Competition between the 3 'Houses' in the School is vibrant in the School. The Art Super 6 Competition focused on the creation of mosaics using War Memorials as the Theme. Years 7 and 8 students created six mosaics with the Normandy Memorial among the chosen Memorials.
George Batts, Patron of the Trust, visited the School recently to see the Mosaic himself. With the Memorial still under construction the focus of the mosaic is in fact the sculpture which is already in situ. The names of those servicemen from Borough of Gravesham are included in the design.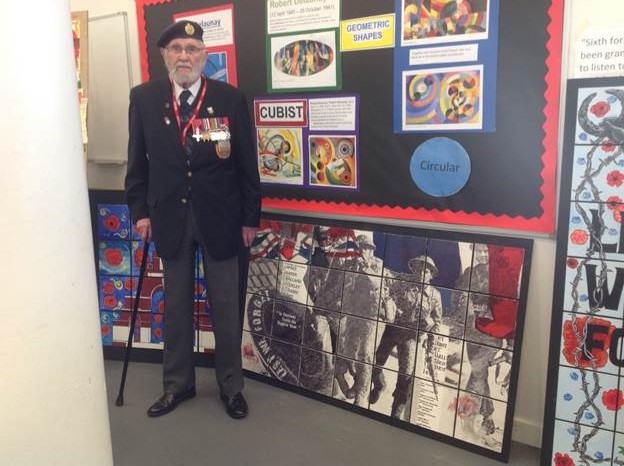 It is intended to present the mosaic to the Trust to display in the Educational Centre when that is completed.
The Normandy Memorial Trust website features the work and should be viewed.