Super-six Inter-House Competition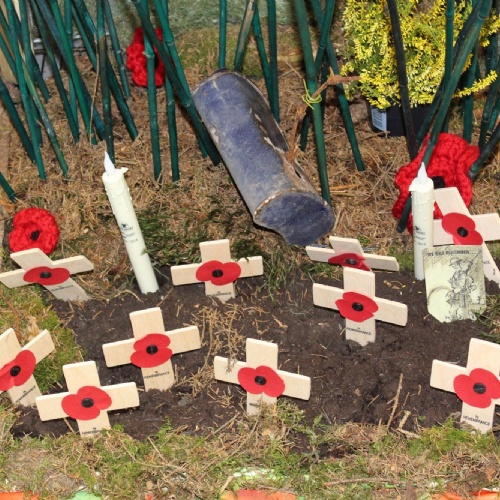 The first of the Super-six events was judged by the Mayor of Gravesham, Councillor Greta Goatley after the whole school Remembrance Assembly on November 8th. Students in Year 7 and in Year 8 have been creating poppies for the first of the Super-six event; these are around two feet high with a superb and imaginative poppy creation at the top of the stalk – the background work being done by the Art Department and in particular Mrs Lal. The aim was to create some 565 poppies – 565 being the number of servicemen listed on the main Borough Memorial on Windmill Hill.
The 3 Houses each created their own display using the poppies made by the students of the respective house; Clare won a close run event from Patrick with Ambrose third. Clare had presented a tableau with student involvement, music and sound with the poppies being part of the background composition. The Patrick display included artefacts from the trenches with the poppies being planted in soil from the Ypres battlefields. Ambrose had an excellent presentation which included all the poppies made by the students of that House being placed together.
The poppies will be on display for the remainder of the week and then will be used to create a poppy garden on November 11th. This garden will be on the bank facing the rugby and football pitches. After storage they poppies will be placed on the Windmill Hill site and form the background to the Borough Remembrance Commemorations in November, 1917.