Annual Service of Remembrance at Denton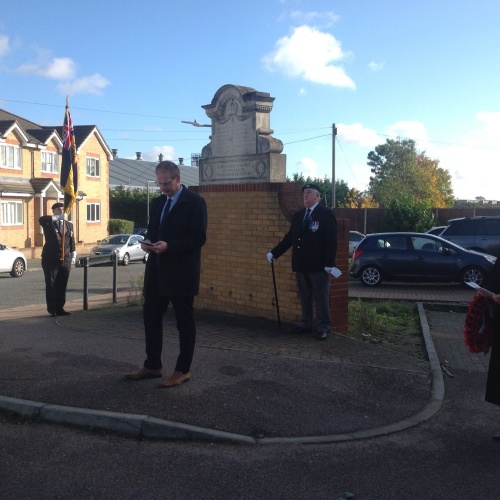 For the past five years the annual service of Remembrance at the Denton parish memorial has been organised by St John's School. This year the service was very much reduced and restricted - no Mayor, no large number of guests and no representatives from the other schools in the Parish.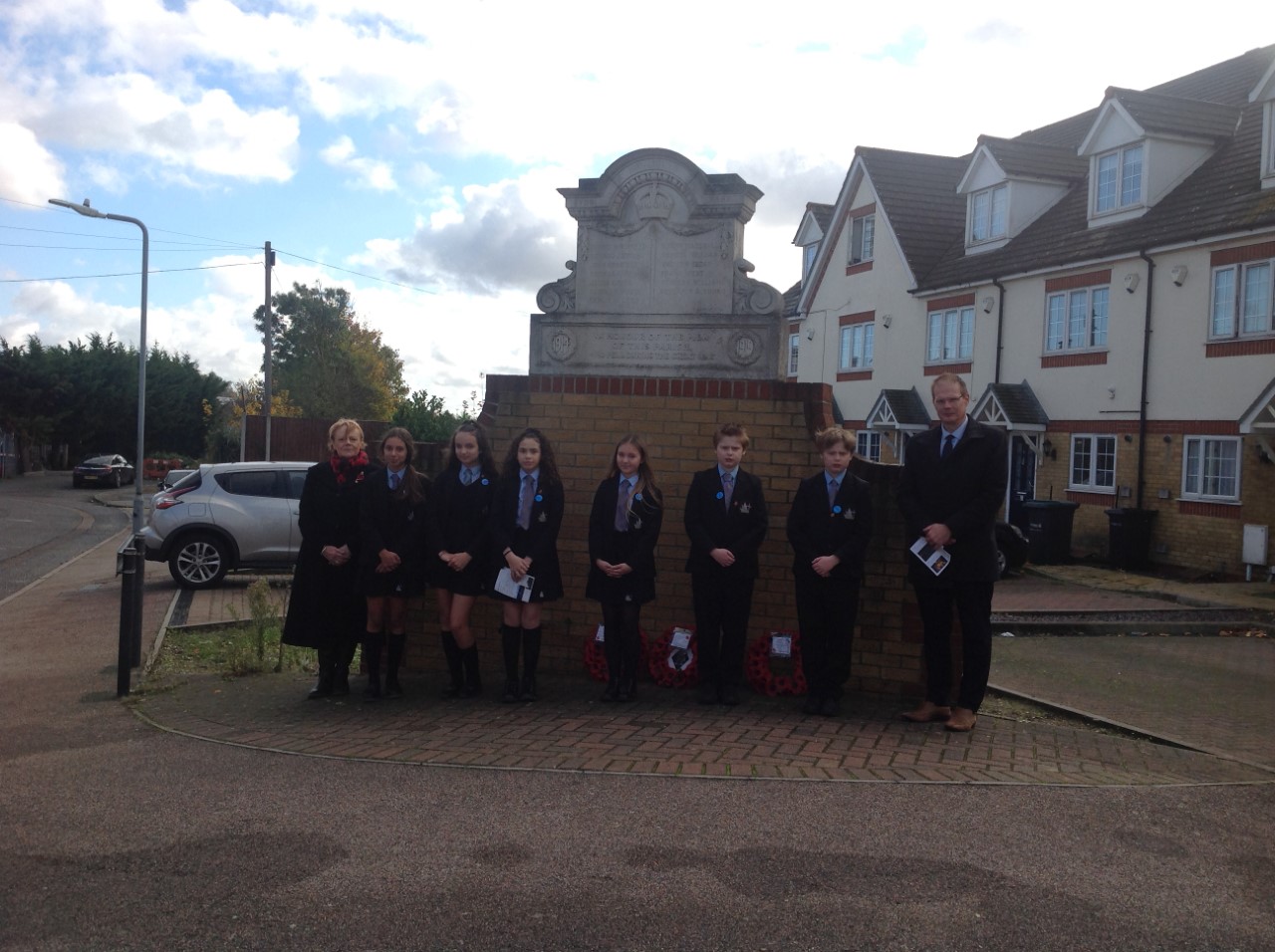 The Deputy Lord Lieutenant, Mrs Dymond, Parade Marshall, Mr Green, standard bearer, Mr Hakins were our guests. Six students laid the wreaths one on behalf of the school, the other on behalf of the schools of the parish. Headteacher Mr Barron said the prayer and Mrs Barkingham ensured order.