OPENING OF THE NORMANDY MEMORIAL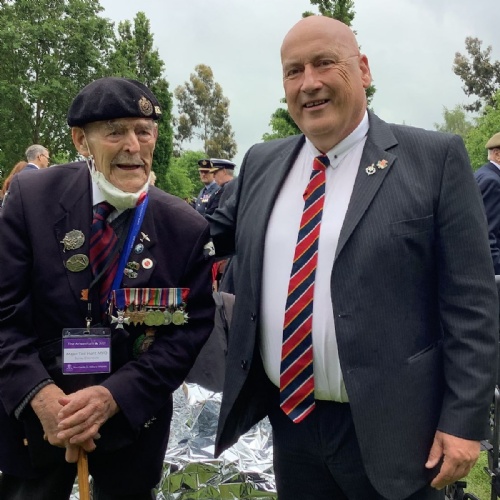 St John's School has strong links with the Normandy Memorial Trust, having been nominated an Ambassador School for the Memorial. The Memorial commemorates the 22,500 servicemen and women under British Command who gave the ultimate sacrifice, 37 from the Borough alone. Head of History Mr Murphy received an invitation to represent the school at the opening of the Memorial on June 6 at the National Arboretum in Staffordshire. Because of restrictions the opening was there with a smaller ceremony in Normandy. The early morning damp weather did not deter the enthusiastic reception.
It was a fantastic occasion and an opportunity for Veterans to mingle.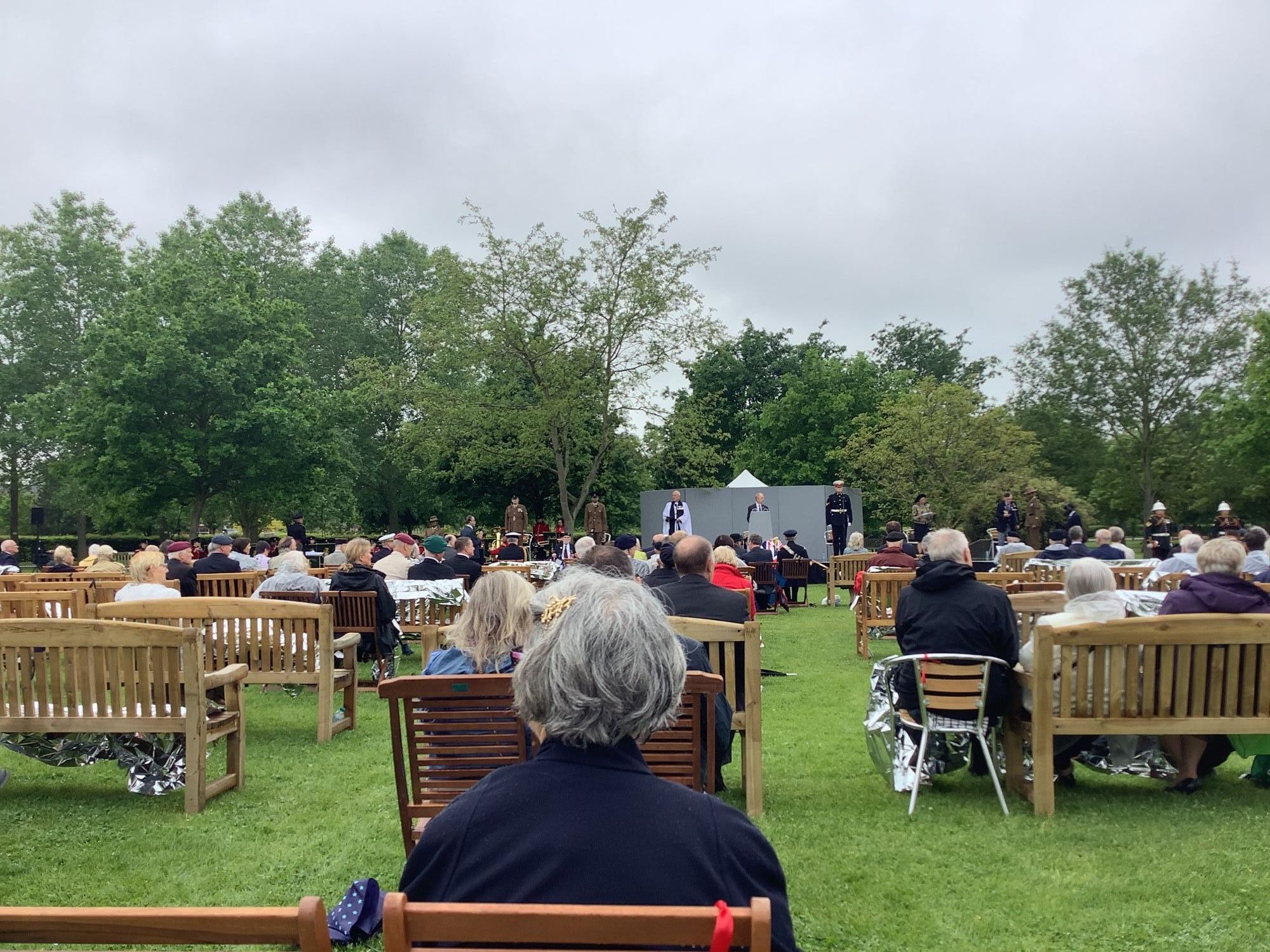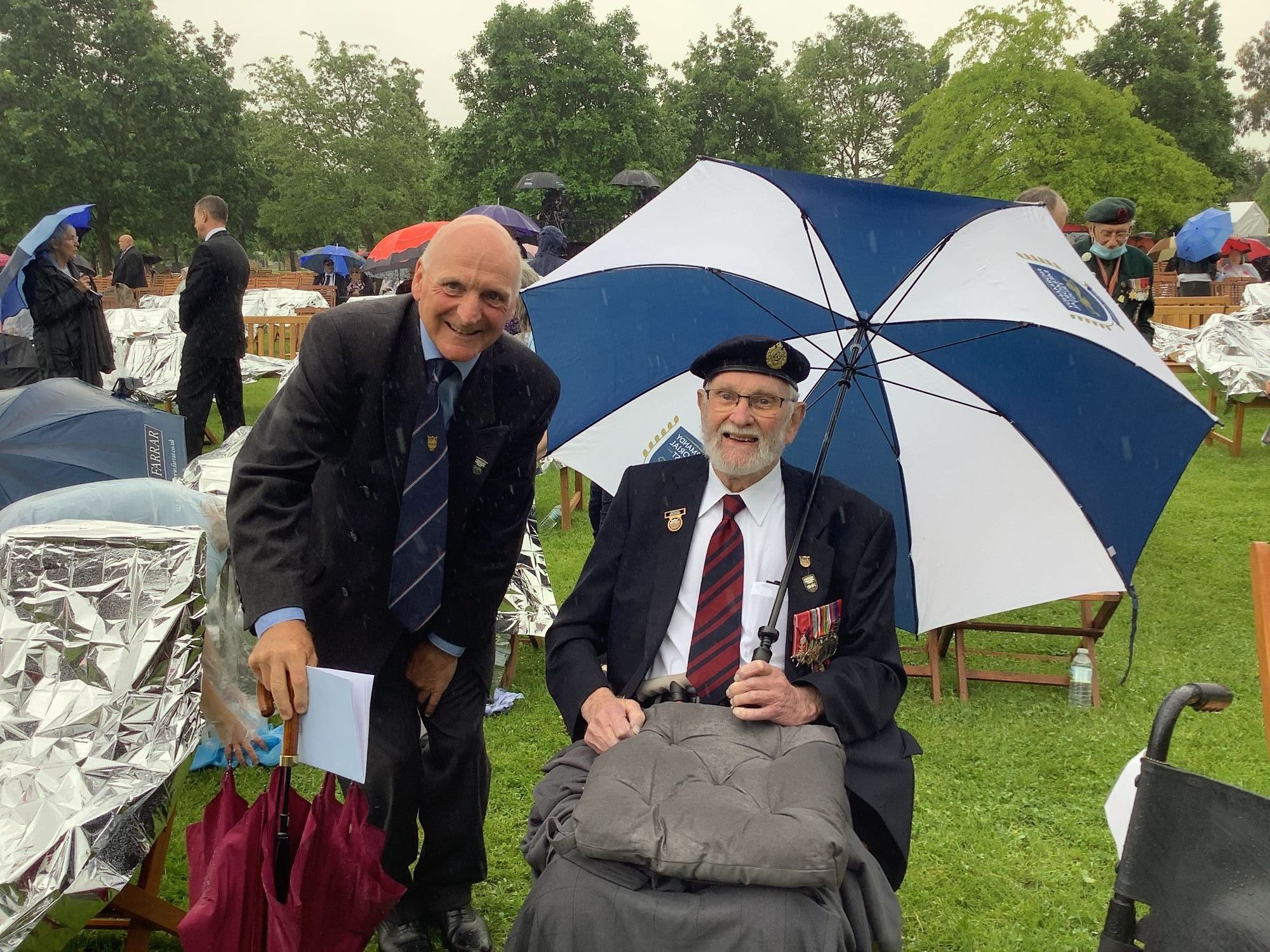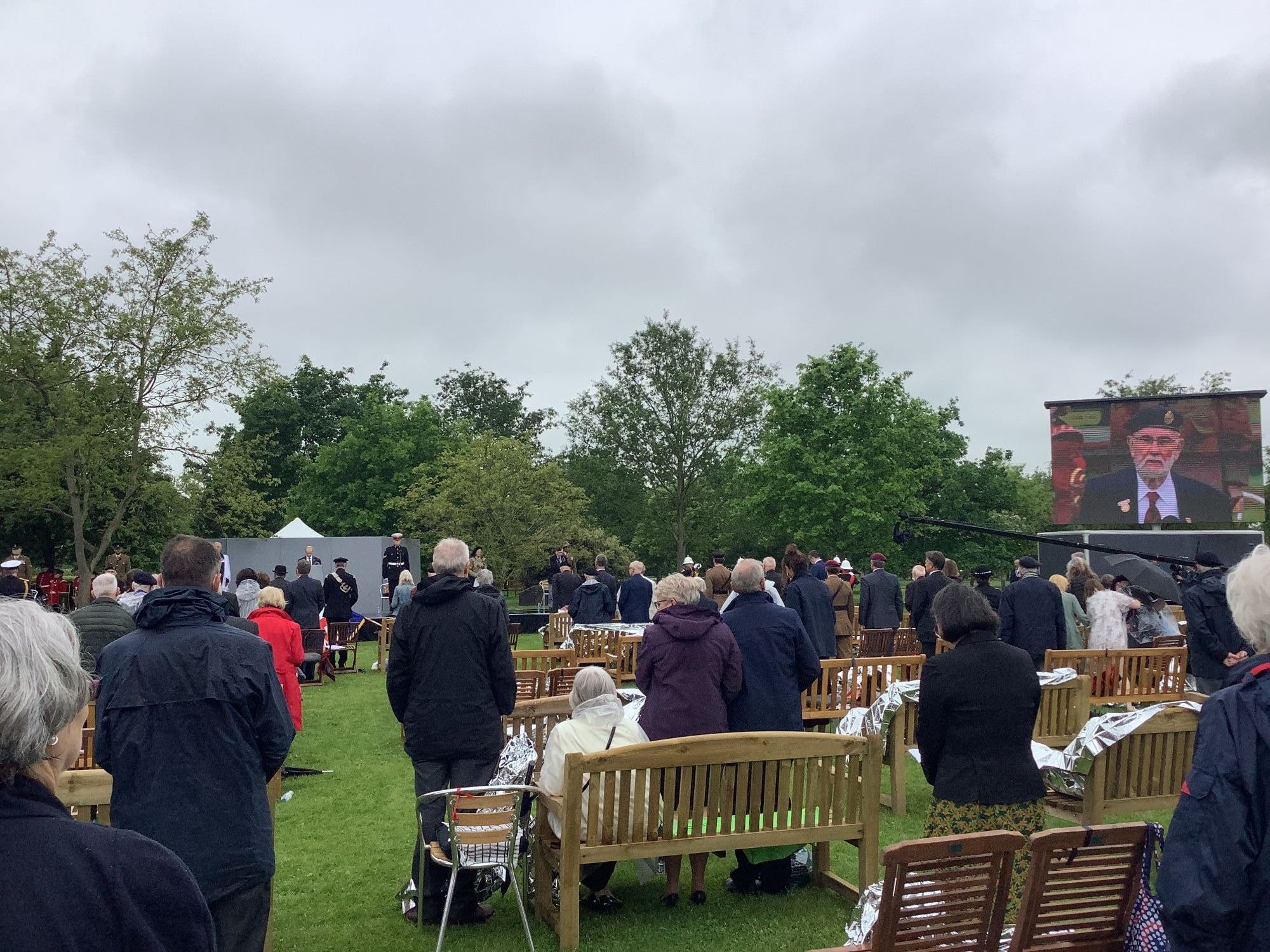 Images show Viscount Montgomery with George Batts, whose concept the Memorial is and is a regular visitor to the school; general views of the opening and Mr Murphy with Major Ted Hunt, MVO, LD'h [Former Bargemaster to the Queen]