NORMANDY MEMORIAL COMMEMOARTIVE POSTAL COVERS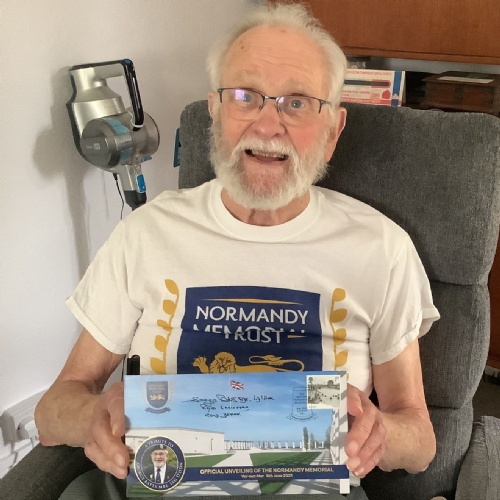 The School History Society has been working closely with Buckingham Covers to create a set of six postal covers commemorating the opening of the Normandy memorial at Ver-sur-Mer. The six postal covers feature George Batts, Joe Cattini, Reg Charles, Ted Hunt, Don Hunter and David Woodrow and will be sold signed by each Veteran on their own postal cover that features them.
The History Society came up with the idea and concept, provided the images used to include the photographs of the Veterans and of course provided the biographies that accompany each cover as well as the information on the Memorial on the reverse of the cover as in the image.
The set of six covers can now be pre-ordered from Buckingham Covers - they are being signed at the moment as shown in the imagers with George Batts signing his covers. George is, of course, the instigator and had the concept for the Memorial and is a regular visitor to the school.