Remembrance Seminar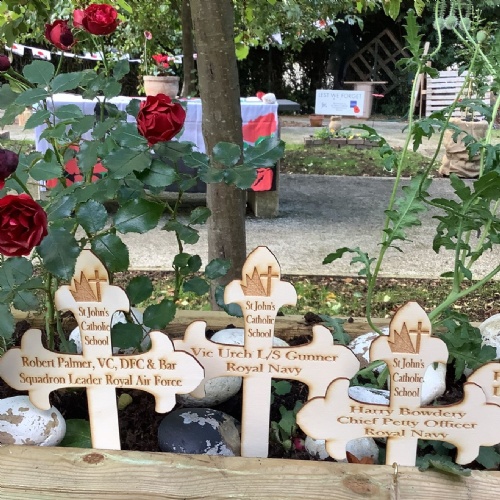 A joint event co-hosted by St John's and the Gravesend Historical Society was held on September 29th; the event was well attended and included some 10 veterans of the Normandy Campaign, 1944. The School welcomed a number of distinguished speakers to include Simon Bendry [CWGC], Andrew Robertshaw, Camilla Baker and Richard Palusinksi [Spirit of Normandy Trust] despite ongoing petrol problems etc. Andrew Robertshaw came as a Major of the period and delighted the Veterans present and is pictured with George Batts and George Chandler.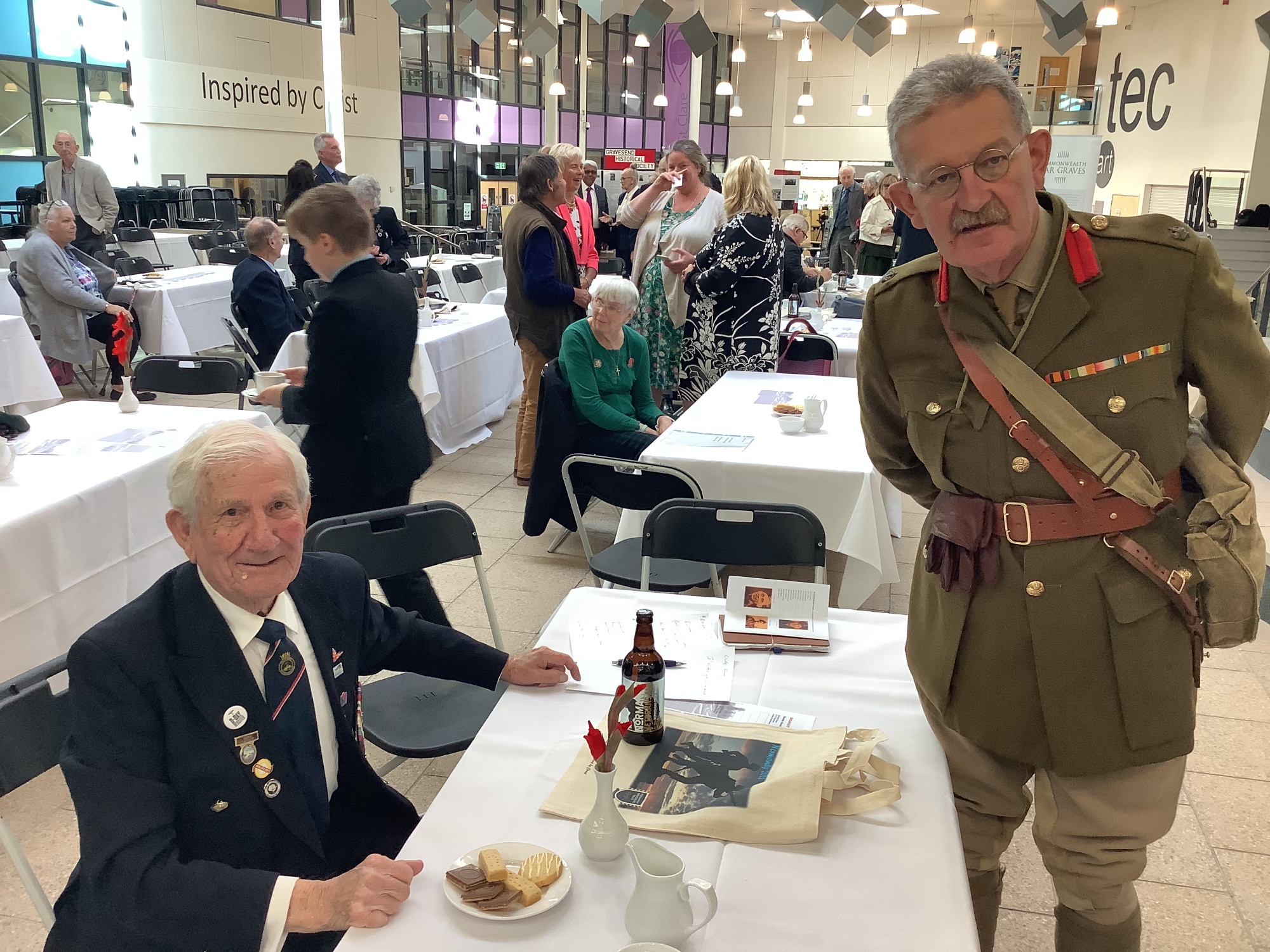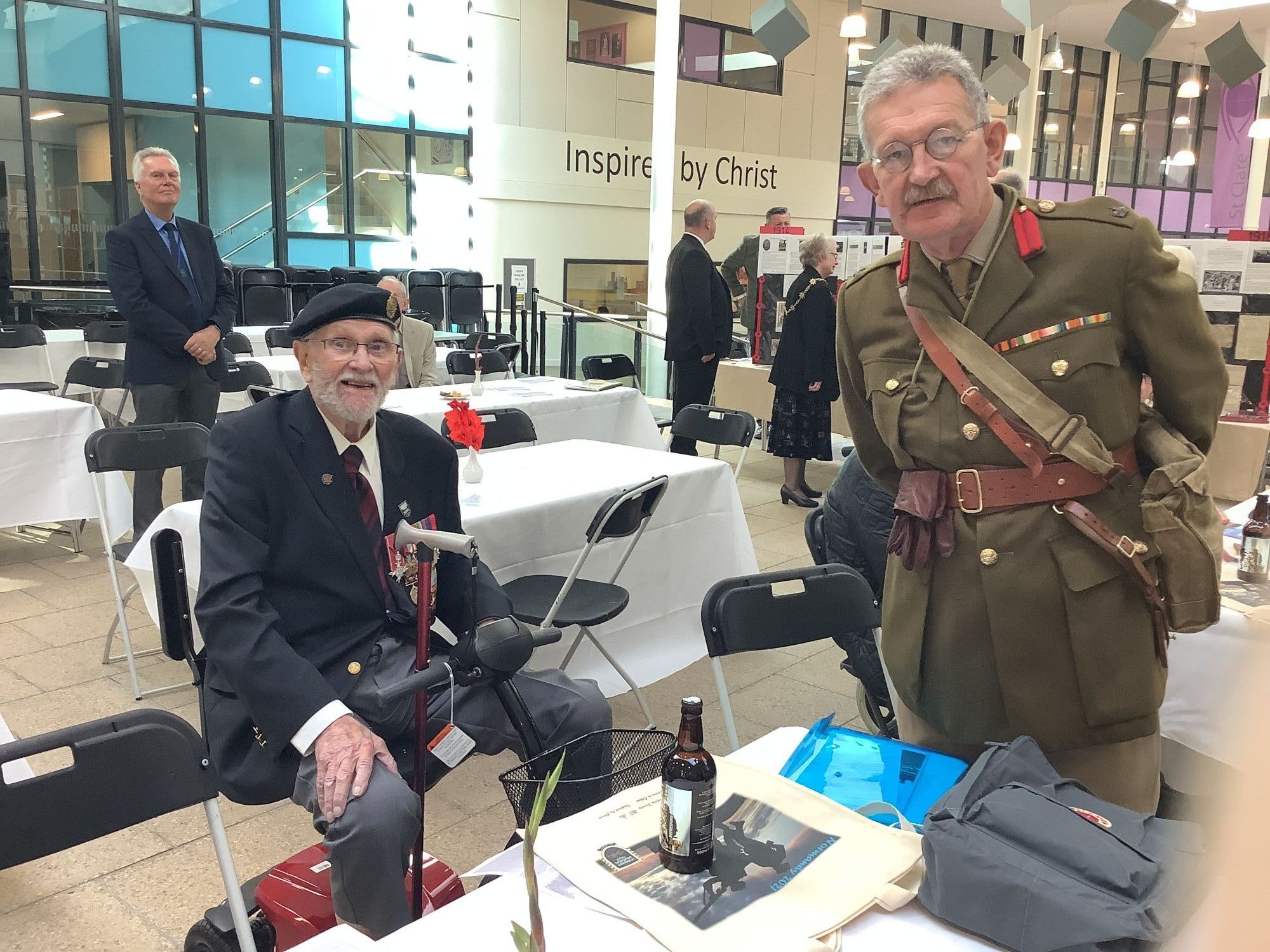 Remembrance Seminar - The Memorials in the School Garden
The central areas in the School Garden were laid for the dedication of the Remembrance areas - the Holocaust, Normandy 1944, the Great War and staff/students.
Images show the different areas prior to dedication.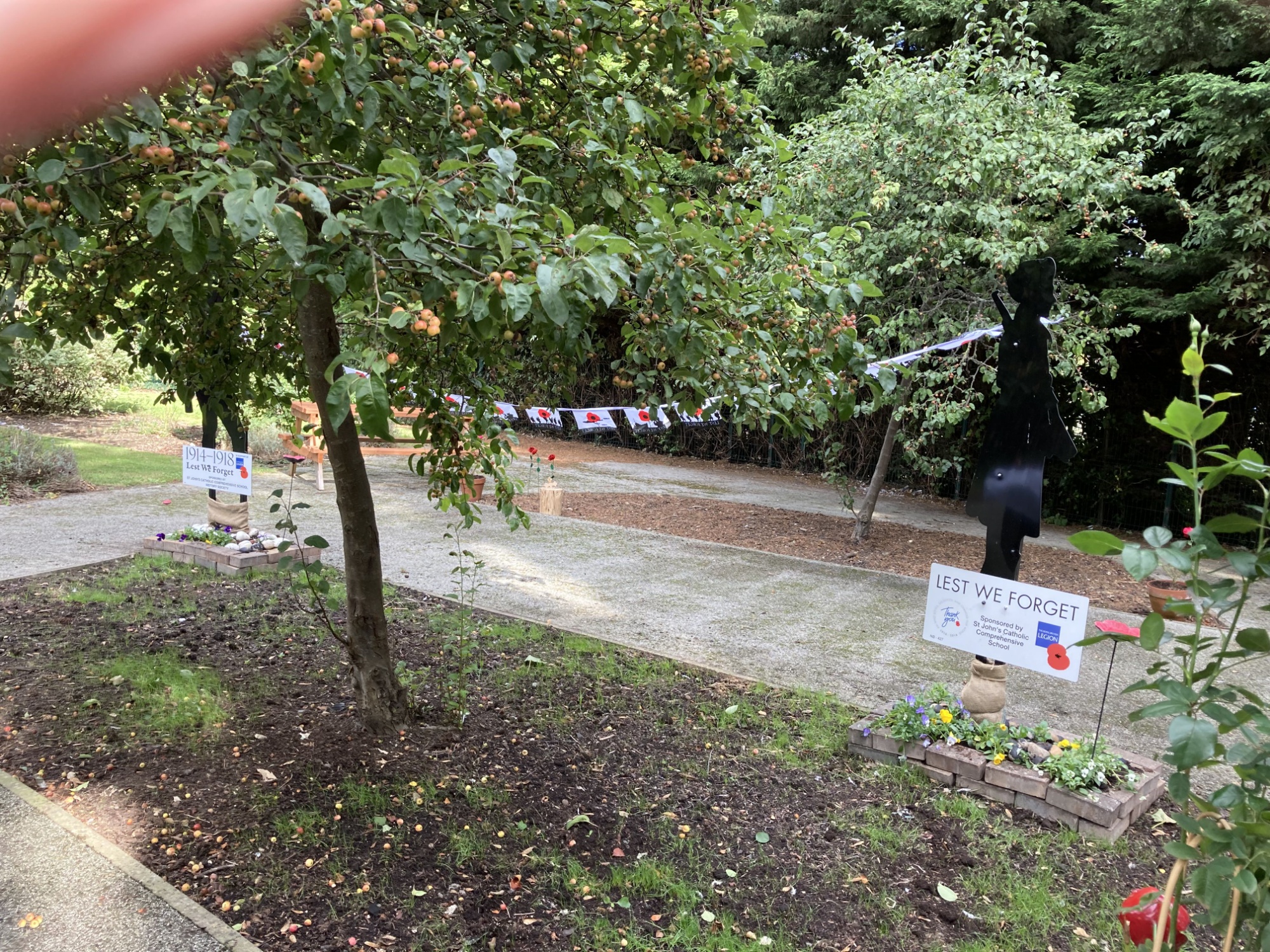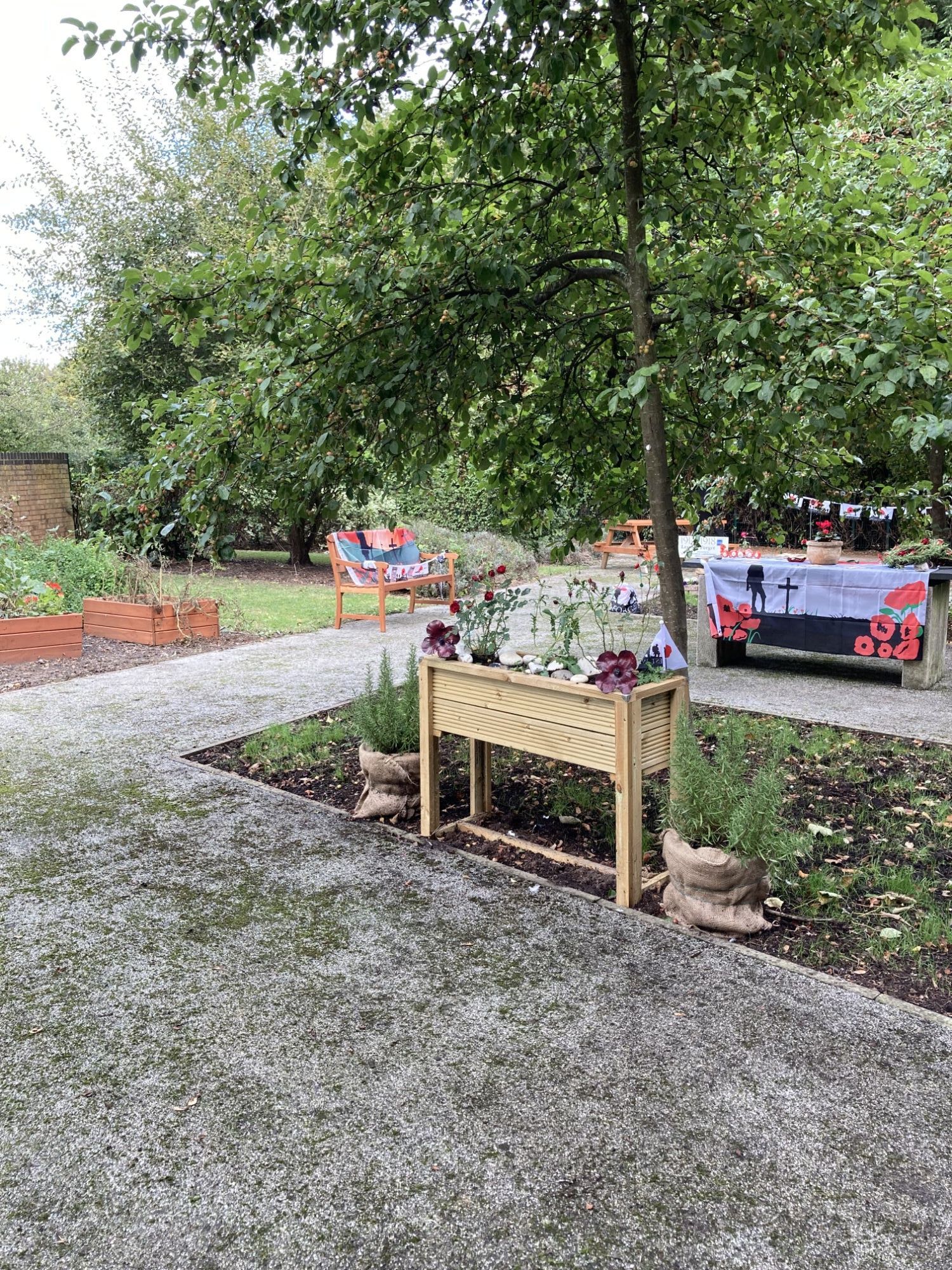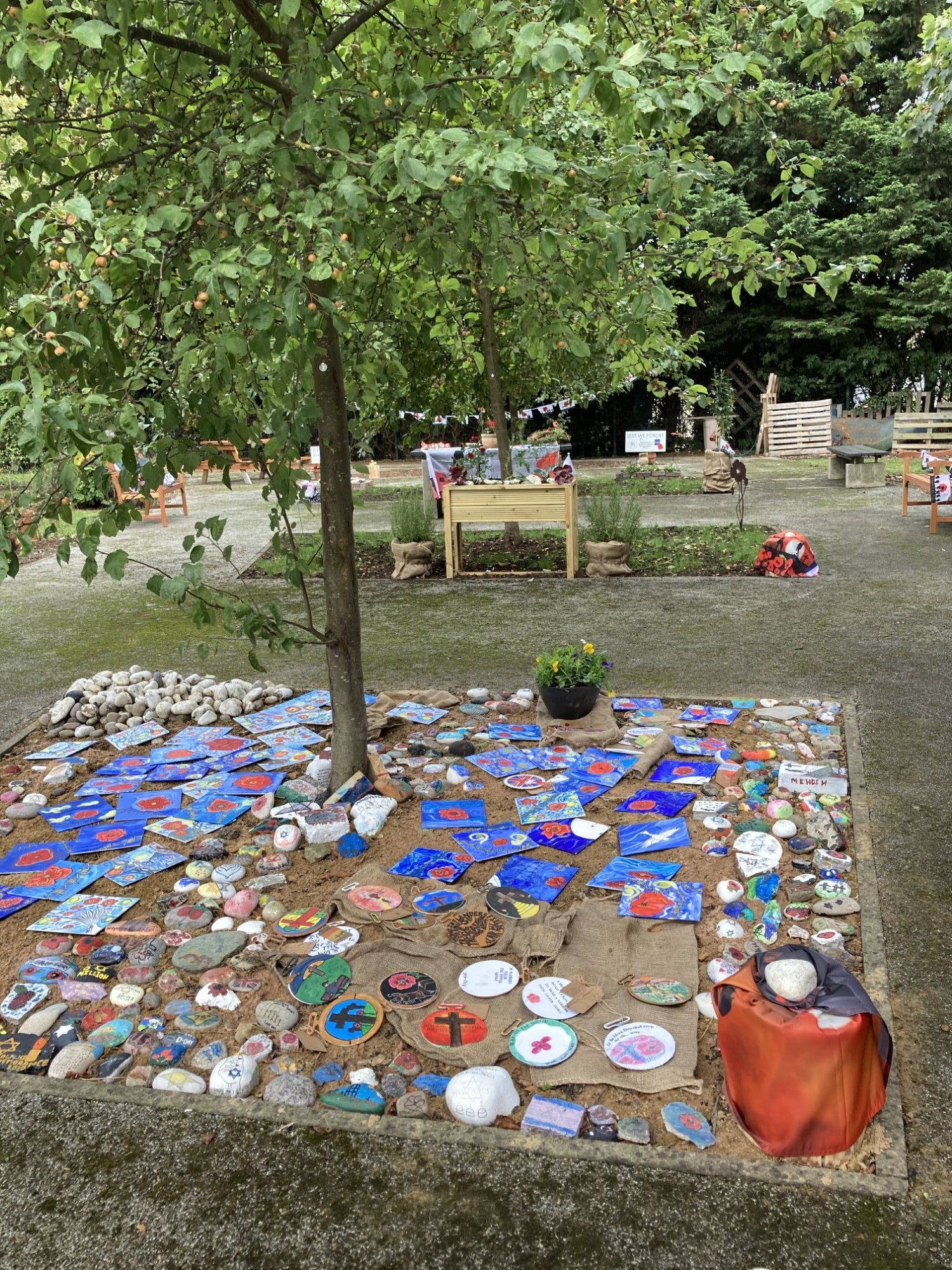 A feature of the new Memorial areas were the benches and crosses made by Mr [M] Ambrose [benches] and Mr [J] Ambrose [crosses] with Mr Murphy providing the necessary concept and ideas. The work was thoroughly complimented on and the benches and crosses look astounding. The planting and the work on the plant trough was the work of Mrs Murphy as was the plant and grass layout.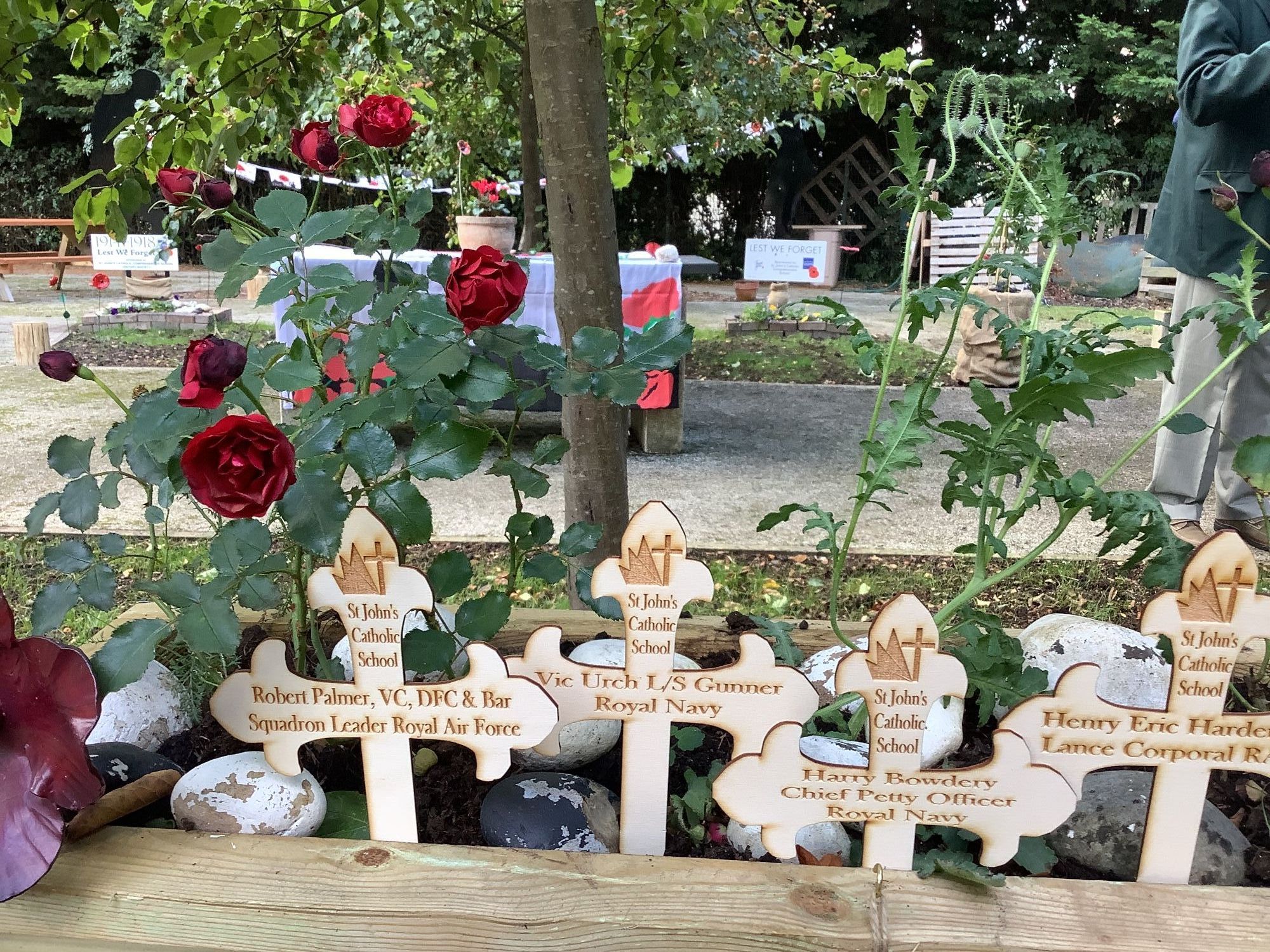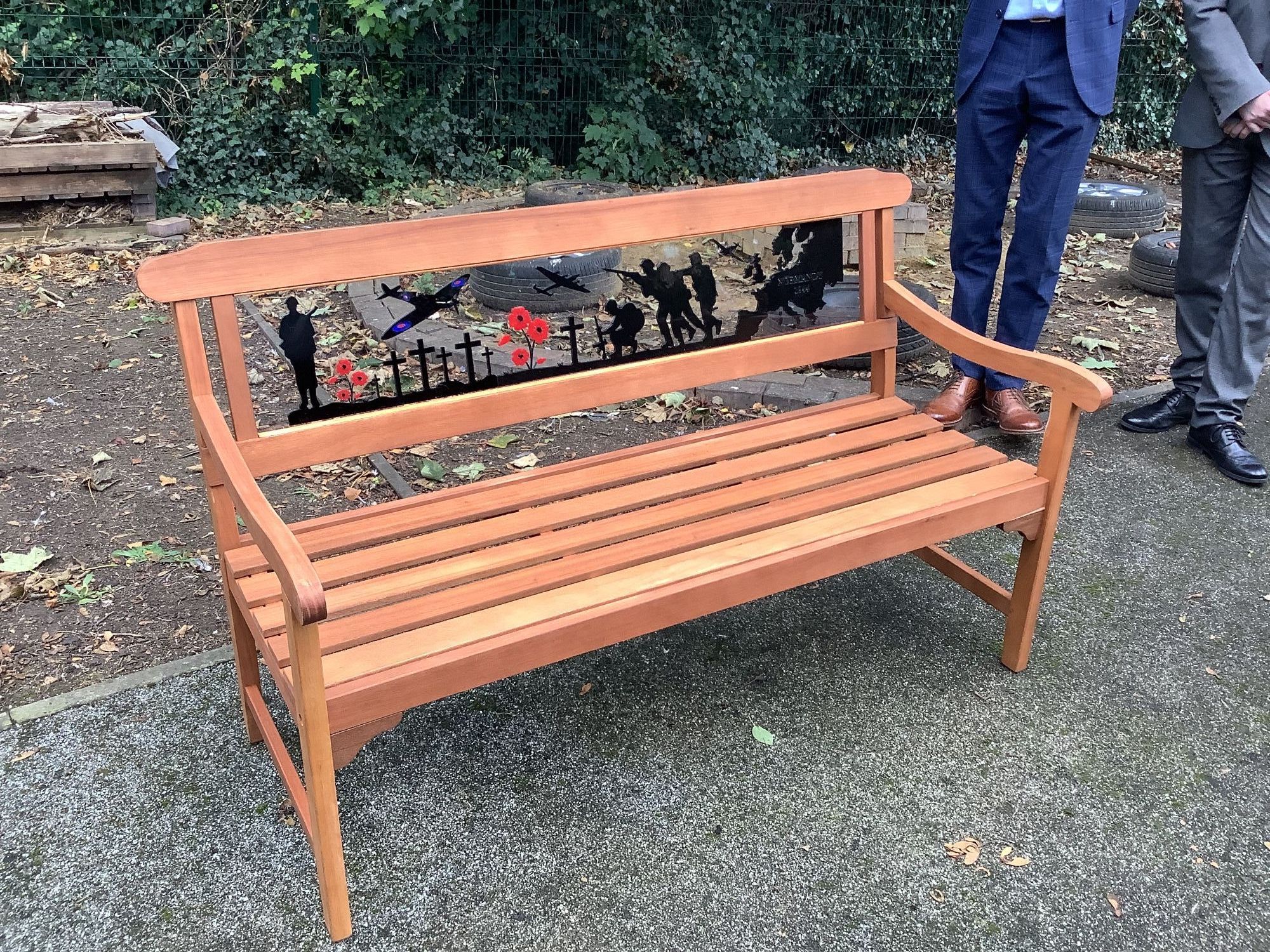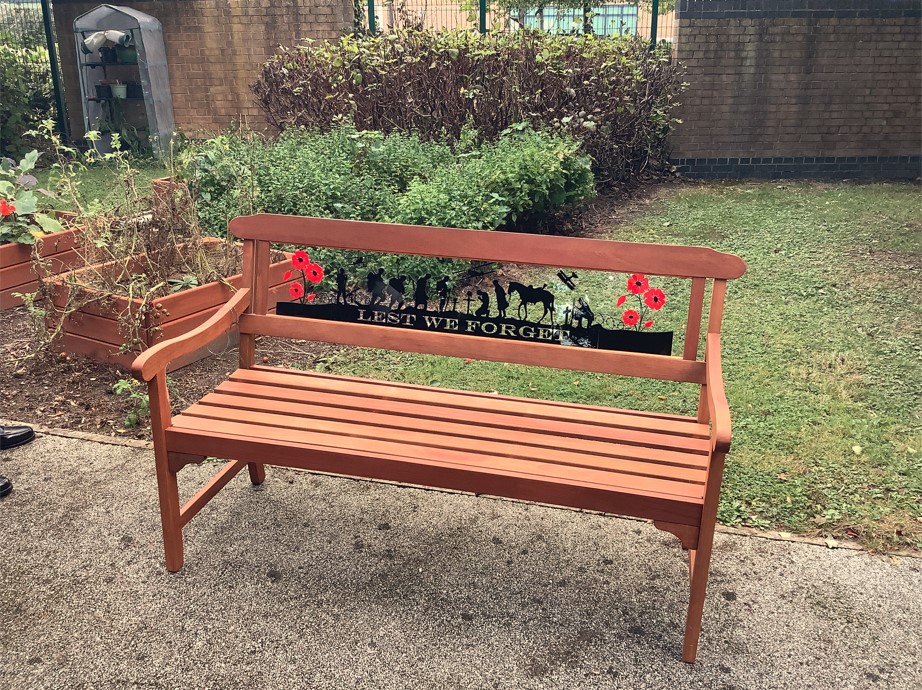 Dedicating the Memorial Areas in the Garden
Everyone in attendance at the Seminar thoroughly enjoyed their experience in the garden - the Last post and Reveille were played by Mrs Elia, the standards were held by Mr Stanley [RE] and Mr Hawkins [RBL]; the Mayor laid the first wreath with the DLL Mrs Wallace and Mr Barron also laying wreaths. The Veterans present did the necessary unveiling.