Soldiering On, Lifetime achievement Award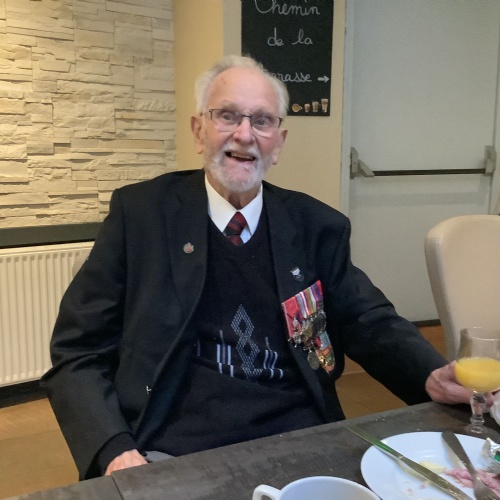 It has been announced that George Batts, MBE, Ld'H, has been awarded the 2021 Soldiering On, Lifetime achievement Award. It was George who first promoted and instigated the concept of what is now the quite magnificent British Normandy Memorial at Ver-sur-Mer. It was his idea conveyed to the then Prime Minister, The Rt Hon David Cameron which resulted in the then government to release the necessary funding to build the Memorial. Prior to this George worked tirelessly for Veterans, being one time treasurer of the Normandy Veterans' Association. He has closely worked with various schools lecturing on the Normandy Campaign and in recent years has worked with St John's Catholic School, Gravesend in raising further funds for the Memorial.
The Rt Hon Boris Johnson, MP, acknowledged several aspects George's ceaseless and tireless work when commenting on George's Lifetime achievement Award -
'George is a remarkable man. Not only did he show extraordinary bravery in clearing mines on Gold Beach on 6th June 1944, he has gone on to help so many people, he's raised morale for veterans and their families and has been key in raising awareness and funding for the British Normandy Memorial'….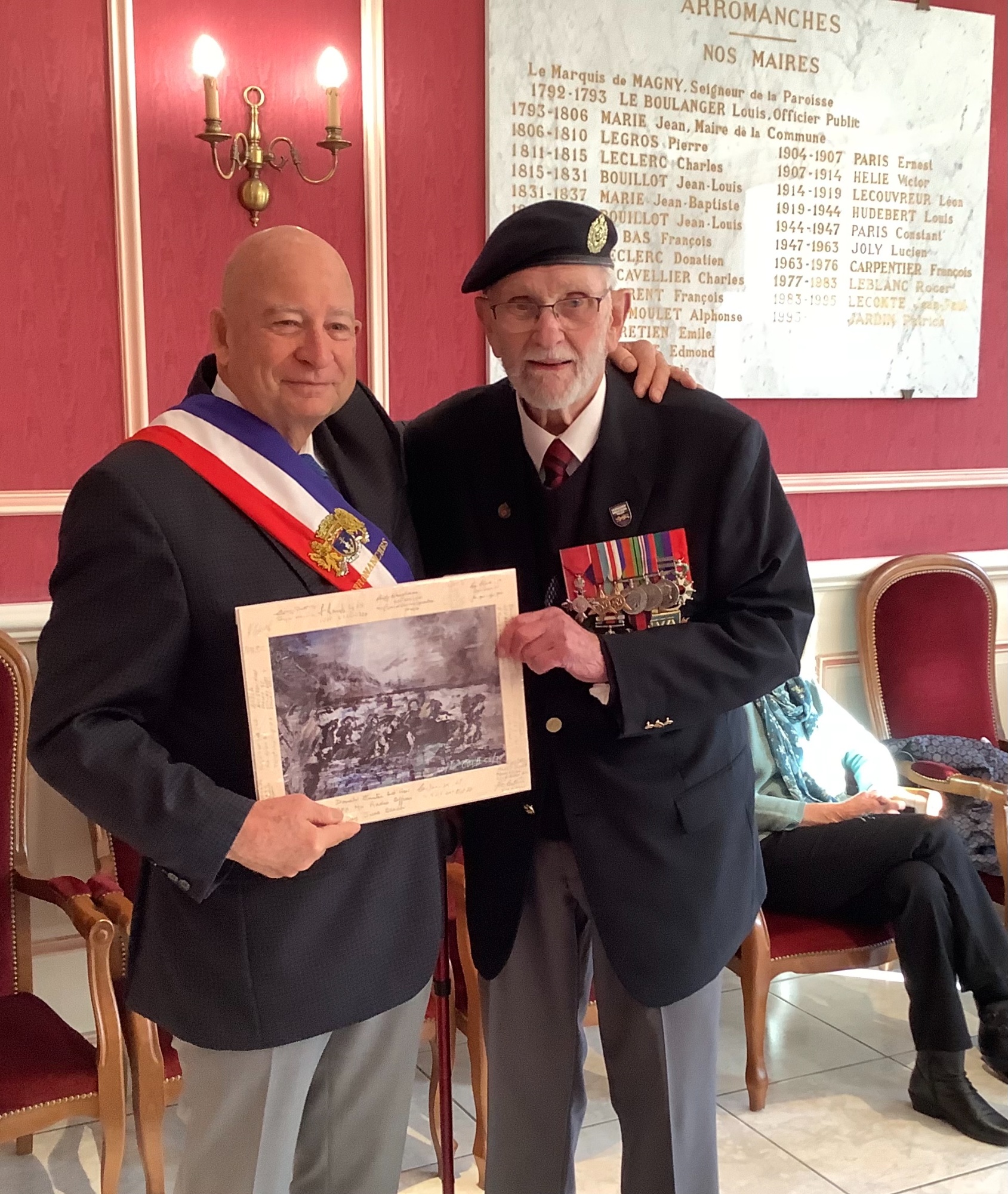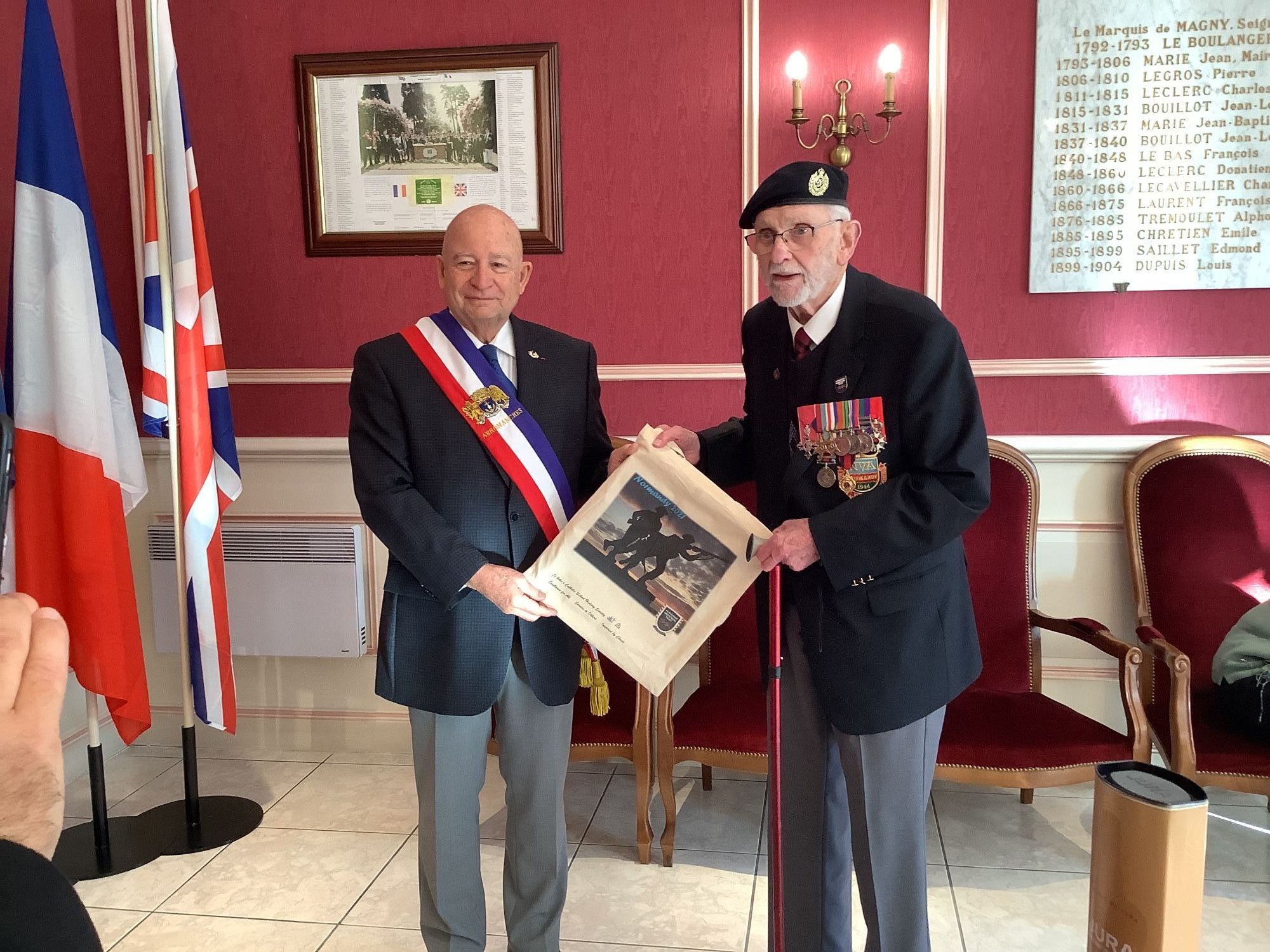 Photos show GB with Marcel Bastide, mayor of Arromanches