British Normandy Memorial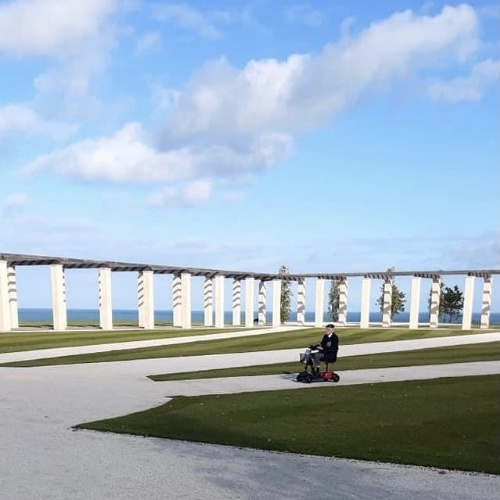 Councillor Lyn Milner, Mayor of Gravesham led a tour group to the British Normandy Memorial in late October. The group included George Batts, MBE, Ld'H, whose idea, drive and ambition it was to have such a Memorial built in Normandy. It was George who secured the initial funding from the Prime Minister at the time, the art Hon David Cameron. The 36 string group enjoyed a hectic visit to Normandy being entertained by Mayors at St Mere Eglise and Ravenoville on the American Sector and by Mayors of Arromanches, Ver-sur-Mer (where the Memorial us erected) and at Chouain. The latter was particularly poignant as it is at Chouain where Jerusalem Cemetery is sited; one of the group Deborah Bird-Downing placed a wreath on the grave of her grandfather, Alexander Bird who is buried in the Cemetery.
The highlight of the visit was to the Memorial and this was the first time a Normandy Veteran from the UK visited the Memorial - how fitting it was George Batts himself. George was utterly amazed at the size and scale and expressed great satisfaction that his efforts had resulted in what is quite the magnificent structure that the Memorial is. A shirt Memorial service was held by the group prior to the placing of special commemorative crosses on the various columns commemorating the 29 servicemen of Gravesham Borough who are listed on the many columns. Deborah Bird-Downing placed a cross beside her grandfathers' name - Alexander Bird.
A most poignant and memorable visit.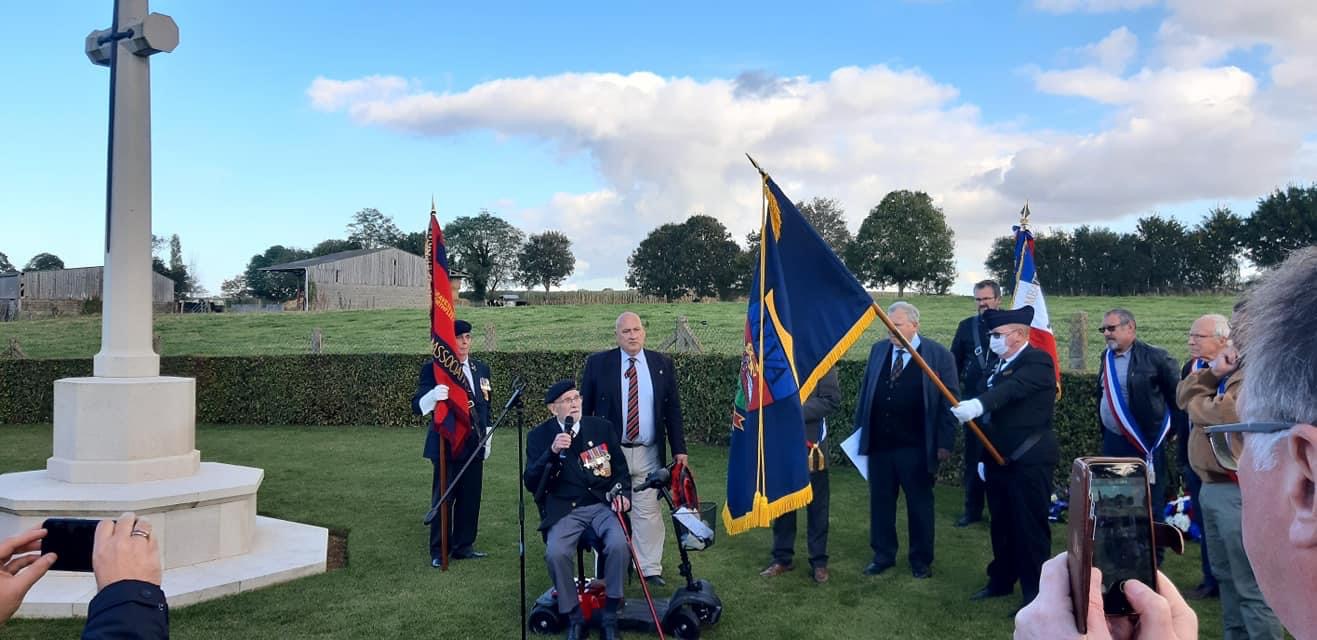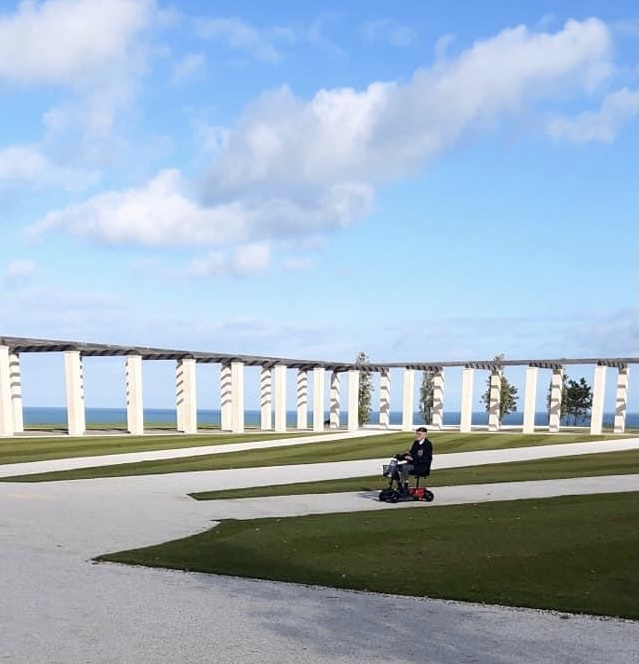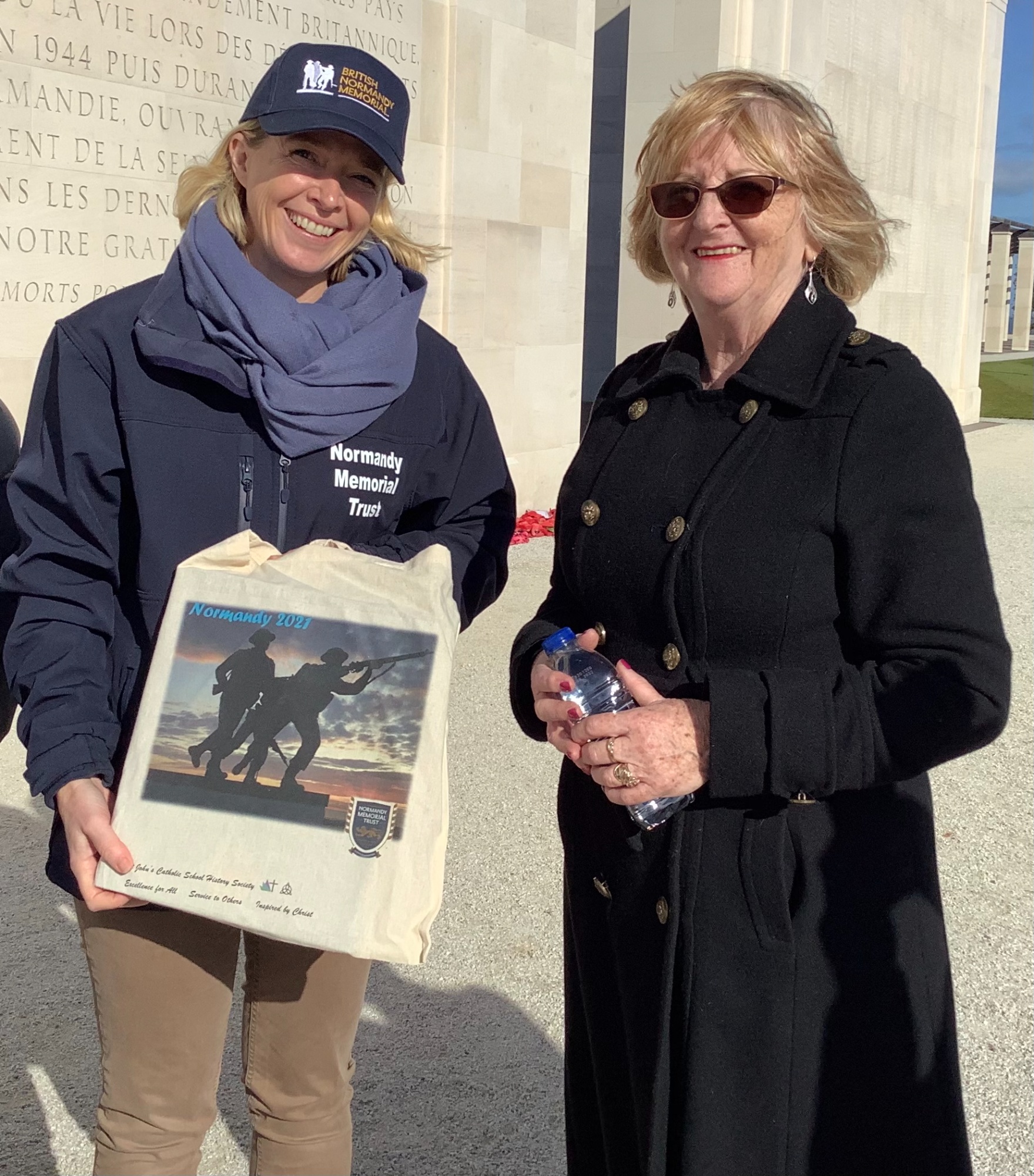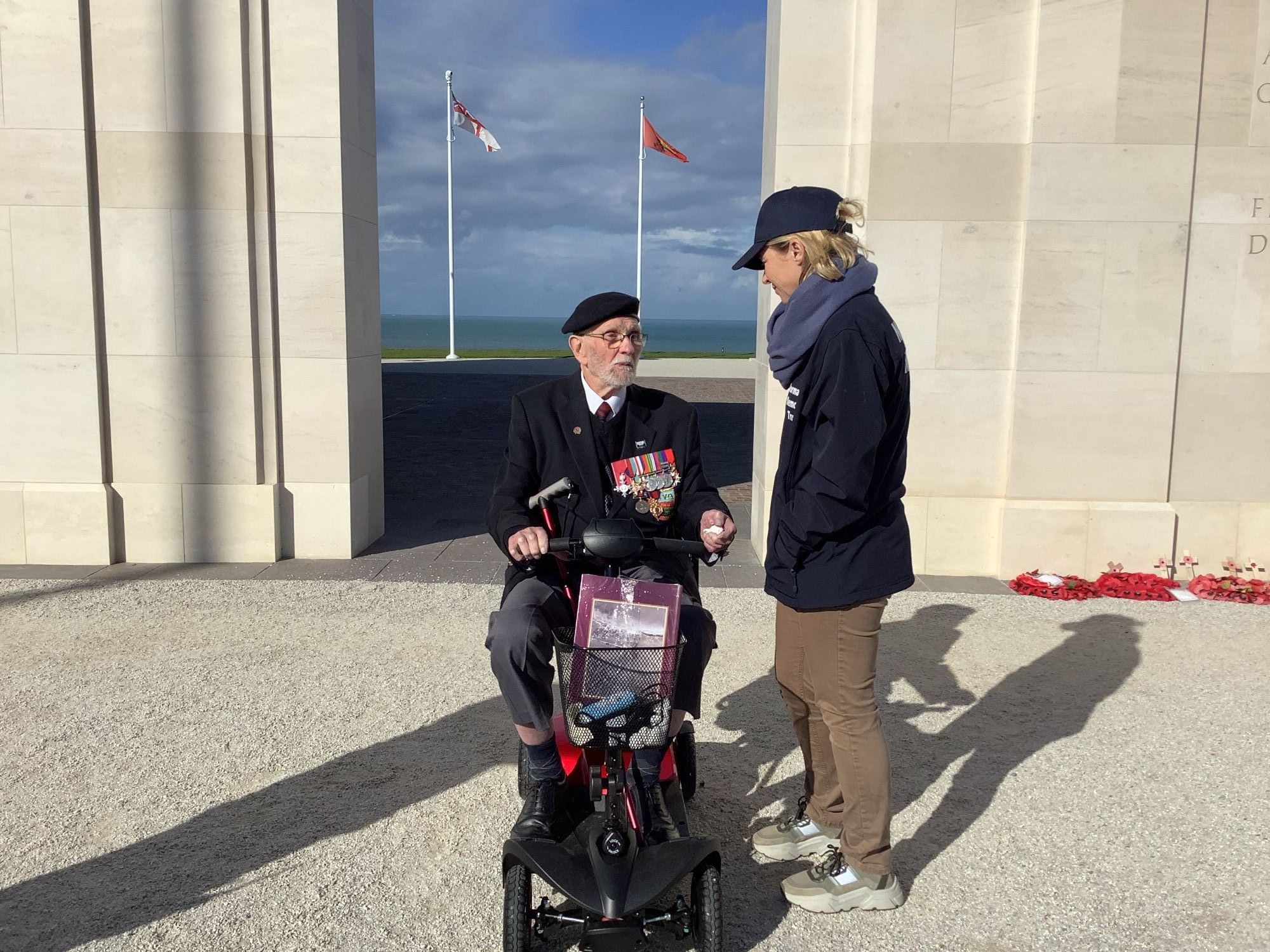 Photos - at Jerusalem Cemetery (with Colm Murphy), GB at the Memorial, Julie Verne (Normandy Memorial Trust) being presented with a tour tote bag by Catherine Murphy and Julie with George.