Collections for Ukraine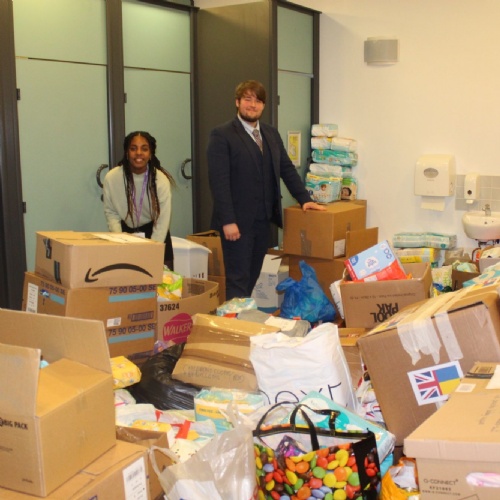 Firstly, a huge 'thank you' to everyone who has responded so positively to our Ukrainian appeal that we launched last week. It has been incredibly heart-warming to see so many students bring in their donations each morning – it really does embody everything that we stand for as a Catholic school.
I am pleased to say that we were able to take a minibus full of provisions to a depot in Gillingham today (photos included), and that these provisions will be transported immediately to Eastern Europe in order to support Ukrainian refugees.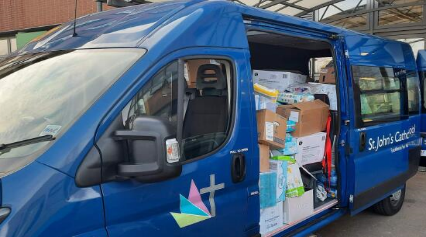 We will be continuing to collect items on behalf of this appeal should you wish to donate, although please note that we are no longer collecting clothes or shoes for the time being.
We are currently asking for donations of:
Baby Formula (Especially Hypoallergenic Ones - Huge Shortage)
Baby Feeding Bottles & Sterilising Equipment (Nothing electric - Different sockets)
Baby Food
Nappies - Any sizes
Painkiller medication - Especially Children's
Charging Banks for mobile phones
Protein/Energy Bars
Anti-flu Medication (Lemsip, etc.)
Wound Dressings
First Aid Kits
Isulated Flasks
Female Sanitary Products
Collection points can be found in Community Areas in the School and outside the School Chapel.
Any donations are gratefully accepted.
We ask that everyone prays for Ukraine and for peace.