Regional Gymnastics Success 2016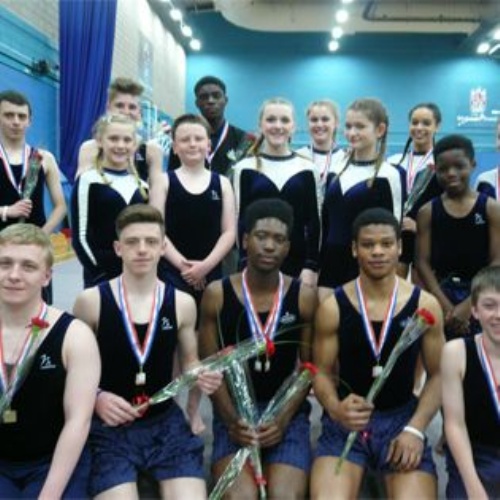 On Sunday 7th February 2016, St John's hosted the British Schools' Gymnastics Association South East Regional Floor and Vault competition. 40 teams across 26 schools in the South East competed at the event in a variety of categories.
St John's Gymnastics Squad entered 4 teams into the competition and experienced the highest possible success. The Under 19 Mixed Regional team achieved first place and the Under 14 Mixed, Under 19 Mixed and Under 19 Boys teams also won their respective categories and will now go to the National Finals in Stoke-on-Trent in May to represent the South East Region. An excellent result for St. John's – congratulations to all gymnasts who competed.
Under 19 Mixed Regional - Abass, David, Pijus, Shannon, Jovisa, Heidi
Under 14 Mixed National- Alfie, Emmanuel, Molly, Emily, Ellie
Under 19 Mixed National - Daniel, Danny, Isabel, Jess, Raquel, Healey
Under 19 Boys National - Marvel, Conor, Joe, Carlos, Henry