BATTLEFIELD TOUR DECEMBER 14-16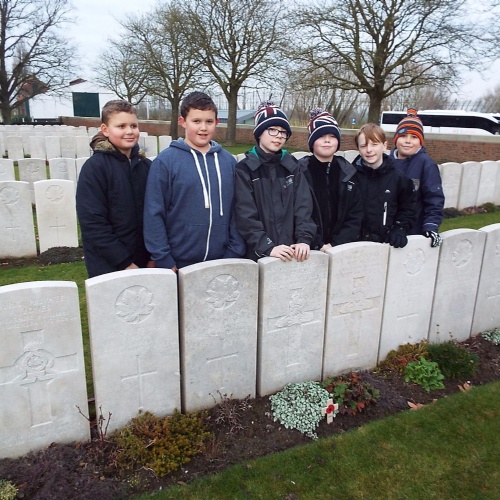 40 students and 5 staff travelled to Belgium for the annual Christmas Tour to Ieper. It was unusually warm and dry for the time of year...
– a good 10-12 degrees warmer than usual. The clear skies throughout ensured no one got wet and as a result everyone thoroughly enjoyed the learning experience. We visited several great historical points – from the Pilckem Ridge through to Essex Farm and Spanbrokmolen Crater; Prowse Point and the Christmas Truce 1914 was one morning's adventure and then there was the sombre execution post at Poperinge.
The accommodation at the Pace Village was great and the food excellent and the visit to City Europe completed the three days.
Onwards to June and the next Battlefields' visit.
You can see photos in our website gallery here.