Update on Charity Cycle Ride...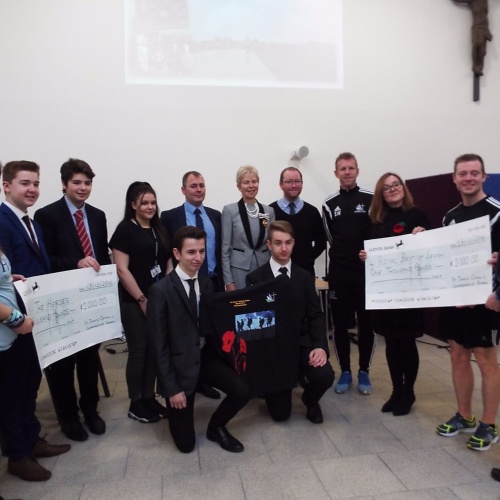 The Charity Cycle from Gravesend to Ieper in Belgium, part of the School Great War Commemoration, was held back in July with some 20 students and 10 staff involved.
The final totals yielded two cheques – each for £1,000 and were presented recently to the two recipients – the Royal British Legion and Help for Heroes. Mrs Rosemary Dymond, Deputy Lord Lieutenant of Kent, kindly made the presentations in the presence of St John's Headteacher, Mr Matt Barron and participants of the event.