Polish Club, Wednesday Afternoons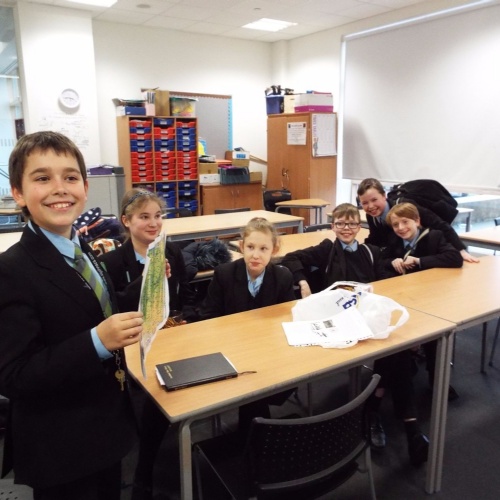 Following on from the recent visits to the Battle of Britain Museum at Capel-le-Ferne and to the Woodville Halls, the Polish Club was set up and runs on Wednesdays.
Primarily aimed at students with a background from Poland the Club is in fact open to everyone with an interest in Poland. The focus at the moment is the study of the contribution that Flying Officers from Poland made to the Royal Air Force during World War 2 and in particular in the Battle of Britain. Organised by Mrs Perera there are some 20 or so students in attendance at the moment, mostly from years 7 and 8. In addition to the study on the R.A.F. students also enjoy some aspects of the culture of Poland to include food that I associated with the country!
It is intended to create a booklet of the work that the students will compile on the Polish contribution in the Battle of Britain. In both Polish and English, the completed work will be forwarded on to the Embassy of Poland as a reminder of shared heritage and history and how both combine for the common good.
All students are welcome to come along to the Wednesday activities.