Japanese Student Visit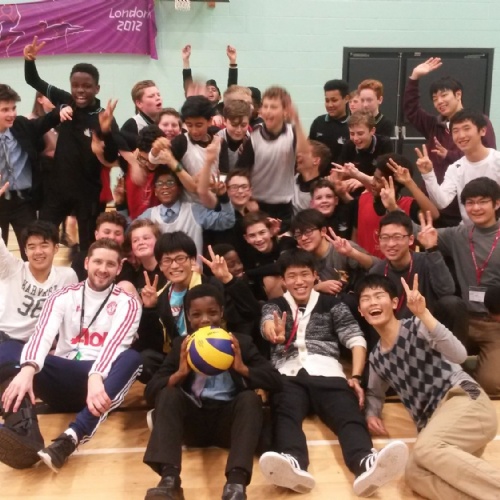 Some 25 students from Hiroshima, Japan visited the school on Friday, March 24th. The visitors made a presentation to the Year 8 students of St John's which included a brief background to include the history of Japan generally and Hiroshima specifically.
The presentation ended with the Year 8 students being tasked with making a 'crane' using the art of origami.
The visitors were then taken on a tour of the school before coming to the PE Hall where they were challenged by a number of year 8 students in benchball and dodgeball. The hour long activities certainly proved popular with the visitors taking both very seriously. Mr Barron, Head Teacher, duly got involved and was 'taken out' in both games he participated in, although he himself managed to 'knock out' several of the visitors! Thanks to Mr Shepherd and Mr Bishop, involved with the boys and Mrs Weller and Miss Munns, involved with the girls. Mr Raye ensured the whole afternoon was very well organised involving as it did the triple PE Year 8 lesson. Visiting staff [who also participated] and students thoroughly enjoyed themselves.
The visitors were presented with copies of the latest book completed by the School Historical Society, THE GREAT WAR MEMORIALS IN THE PARISH OF GRAVESEND.
More photos are available in our gallery