Gymnastics Success - National Champions!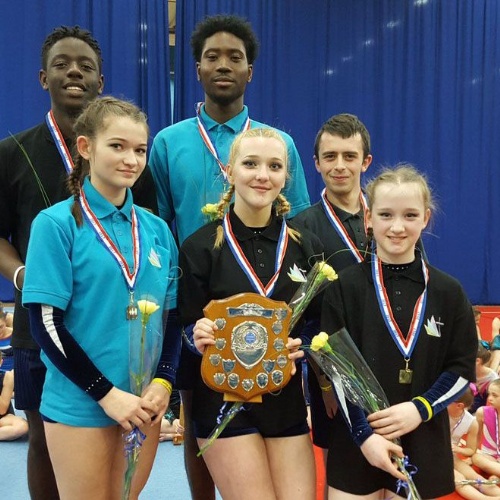 Led by Mrs Weller and Miss Munns our St John's Gymnastics squad has once again reached the highest levels of the national championships, this continues in a tradition that goes back many years with St John's having been champions over eight times previously.
The school could not be more proud of their achievement and we would like to congratulate the following students for their hard work and determination:
Isabelle Cochrane - Year10
Molly Morrant - Year 10
Abbie Sawyer - Year 7
Joseph Turner - Year 13
Herbert Mazani - Year 12
Marvel Eni-Uwubame - Year 13
Marvel Eni-Uwubame also won the Jamie Weller Cup from the British School Gymnastics Association after becoming the highest scoring student in the Under 19 boys competition for 2016-2017.