Exploratory visit to trench system for Year 8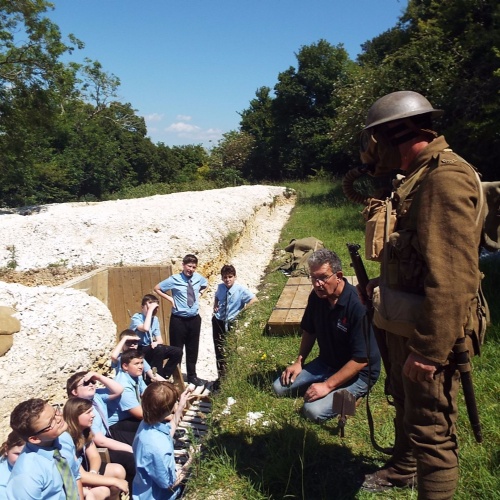 EXPLORATORY VISIT TO YEAR 8 TRENCH SYSTEM, Elham
Some 13 students travelled to Elham to examine and explore the World War 1 Trench System being built there.
Mr Andrew Robertshaw invited the school to send an exploratory group and so the visit was undertaken. The students were welcomed by Mr Robertshaw on arrival and entertained by him and Private Burkitt of the Essex Regiment. Besides the talk on uniform, equipment and life in the Trenches, students explored the more mundane aspects of trench life such as filling sand bags and observing the [imaginary in this case] enemy as well as examining food ate.
An excellent exploratory trip and one to be followed up with groups from the school going.
See our gallery for more photos from the day!