History Day at St John's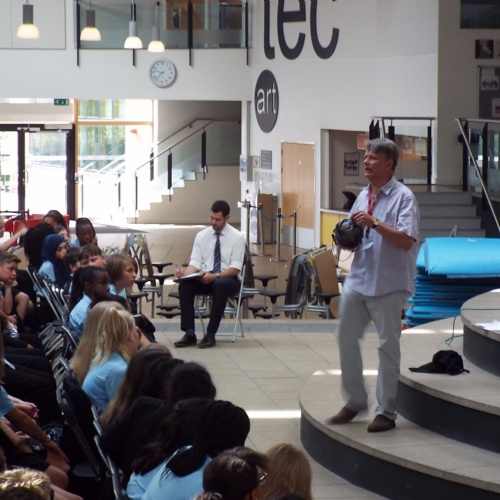 History Day at St John's was on June 22nd and aimed at the whole Year 7 with the focus being World War 1. Students were tasked with creating poetry or art work on the theme of Remembrance.
r news story here.
Local Historian Mr Christoph Bull got proceedings underway through an hour long presentation on all aspects of the Great War with emphasis placed on the German and Austrian perspectives. Students returned to classrooms and were then visited by various groups – Commonwealth War Graves' Commission, War Memorials Trust, Veterans of World War 2 and a huge display of memorabilia brought in by a collector from Tonbridge.
At 1pm Mr Andrew Robertshaw, the TV Historian and advisor to such films as War Horse and Wonder Woman, gave a talk on equipment and uniforms of the Great War with several students posing as soldiers in full kit.
The Mayor, Councillor Harold Craske and Mrs Rosemary Dymond, Lord Lieutenant of Kent, were among the distinguished visitors.
A thoroughly enjoyable and rewarding day with much good work.
Pictures of the event can be seen in our school gallery.