Battlefields Tour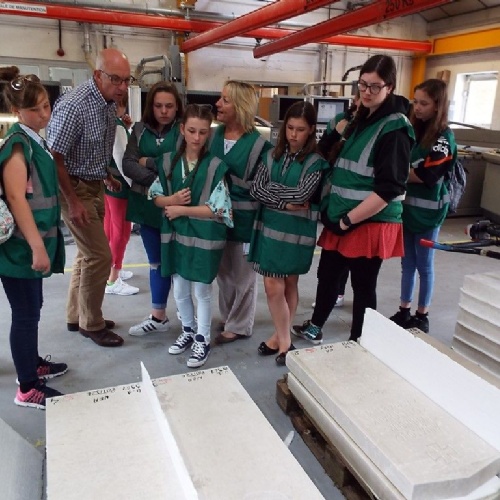 The annual three day Battlefields Tour was very different this year reflecting different invitations from groups in France and Belgium. Day 1 saw the group visit the Arras – the Memorial, the Commonwealth War Graves Commission Headquarters and the tunnels under the City Hall were all visited. The CWGC visit was the highlight – the group were taken through to the different workshops and it was good to see the background work done by the organization. In the afternoon we met students from the Marie Curie School who visited St John's last February; it was delightful to enjoy a picnic in the park adjacent the Arras Memorial and renew friendships.
Day 2 was in Ieper and at 9am we were in the clay workshop making clay model soldiers. These will form part of the million clay figures that will go on display next year. The activity certainly was different. It was off to the Cloth Hall Museum afterwards and a tour around the Battlefield followed by the laying of two wreaths at the Last Post Ceremony, Menin Gate. We arrived early and were greeted by Lord Ashcroft. The picture show Lord Ashcroft in conversation with Mr Murphy – a lot to talk about!
Our final day was down on the Somme, the guided tour of the Ulster Tower and Thiepval Woods was extraordinary; seeing the original July 1st 1916 trenches was unforgettable. After lunch we enjoyed a trench meal at Auchinvillers courtesy of Mrs Williams and then a guided tour of the trenches by Mr Robertshaw. He then took us to the Sunken Lane and went through the events of July1 st 1916 at that point.
A VERY MOVING EXPERIENCE AND UTTERLY UNFORGETTABLE. see more pictures from our school Gallery!