STJ Pop Up Bistro and Jamie's Italian Visit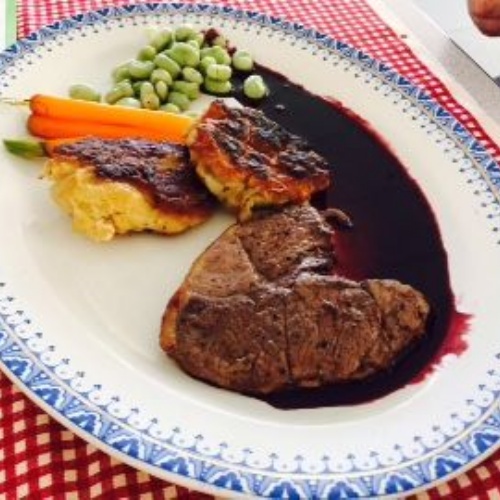 On Wednesday 14th June the Year 9 and 10 BTEC Home Cooking Skills students held a Pop-Up Bistro for members of staff. Pupils researched international cuisines and cooking methods before carefully selecting their dishes. A number of lessons were then spent practising and perfecting their meals. On the day of the event the Food Room was transformed into a Pop-Up Bistro where members of staff were served their personalised dishes.
Restaurant guests were treated to a range of dishes from Kangaroo fillet steaks, grilled Seabass and Gastro-ribs to Vanilla Panna cotta, Passionfruit choux buns and Steamed sticky toffee pudding. The event was a positive experience for students and staff with amazing feedback received from all.
Visit to Jamie's Italian Restaurant, Bluewater
The BTEC and VCERT Food and Nutrition groups visited Jamie's Italian Restaurant in Bluewater for an enjoyable afternoon in a working restaurant. The pupils had a tour of the restaurant led by front of house staff, along with a chance to talk and work with back of house staff, including specialised pasta and pizza chefs. Pupils were then treated to a tasting session where a range of traditional antipasti from cured meats, cheeses and breads. The pasta and pizza chefs then demonstrated how to make their specialities and the group then tried their hands at pasta and pizza making.
A great time was had by all and the group enjoyed seeing how the skills they have developed throughout this academic year could be transferred to the workplace.
More photos can be seen in our school gallery!