Charity Cycle Ride to Ypres, Belgium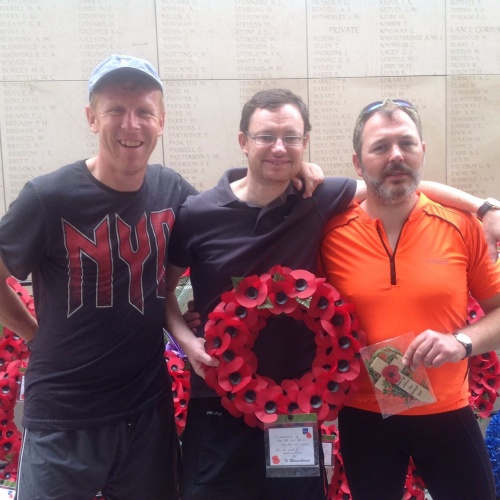 15 students, 6 staff and an additional 6 parents will be undertaking a Charity Cycle Ride from Gravesend to Ypres, Belgium from the 2nd to 4th July
They are raising money for the Royal British Legion and Help for Heroes. A variety of fund-raising activities have already taken place including a static cycle challenge between staff and students, cake sales each week and a car wash event. Many more activities are planned before the departure in order to raise as much money as possible. Both staff and students involved in the cycle challenge are seeking sponsorship and if you feel you would like to be involved by donating any amount, please go to the 'Just Giving' link on our website.
The gruelling challenge starts from the Windmill Hill Memorial in Gravesend , arriving in Dover to board a ferry for Dunkirk around 3pm (54 miles). The following day, the cyclists set off from Dunkirk and arrive in Ypres (24 miles) in time for a Reception provided by the Mayor of Ypres at 2pm.
We wish everyone involved the very best of luck.