Poppy Garden of Remembrance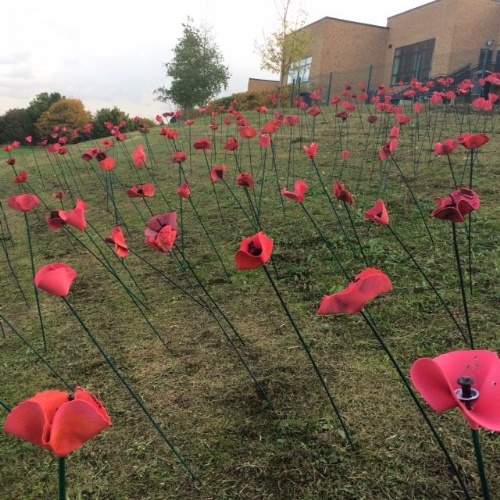 Students in Year 7 and Year 8 have been busy last term making free standing poppies. The poppies stand two feet or so high and are of a high quality. The first use of the 450 plus poppies was in the Inter-House Super-six event which Clare House won.
On November 11th, Remembrance Day, the poppies will be planted on the bank overlooking the sports' pitches by year 7 students on the morning of November 11th. Once planted ribbons will be tied to all and every poppy as a mark of Remembrance.
The garden will remain in situ during the day but will be dismantled during lessons 7 and 8, from 2.30pm.
Parents and friends are most welcome to attend the planting of the poppies and the ribbon attachment during lesson 1 on Friday or to come and view the splendid display during the day from 9.30am until 2.30pm.