KS3 Working from Home
Welcome to the Key Stage 3 (KS3) Home Learning Page. You will find on this page the latest information released by the school concerning KS3.
The staff of St John's are not the only ones here to support home learning currently. BBC bitesize and the Oak National Academy offer many different resources and online lessons to help support students during this lockdown:
Home Learning Timetable & Information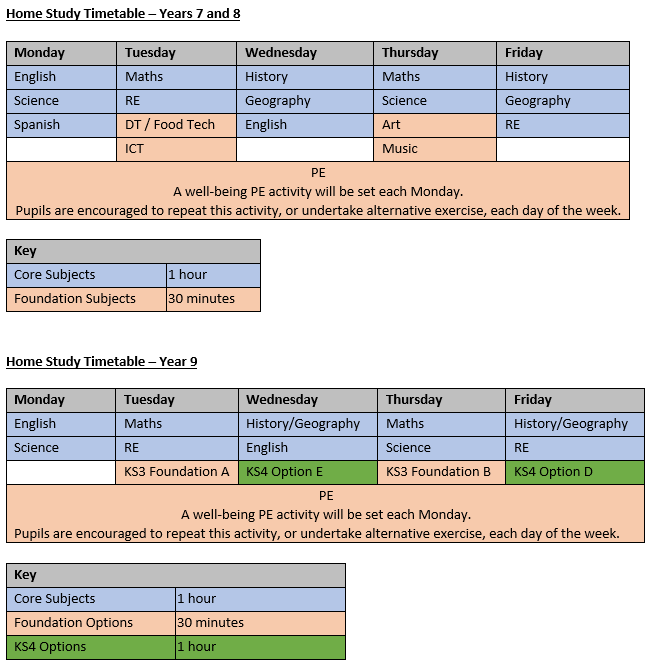 For students of Key Stage 3 (Years 7-8), our expectation is that pupils should spend no longer than 2-3 hours per day on work, no longer than 1 hour per individual subject and not all of this time should be written work.
For Year 9 students, whilst students may want to include extra independent study time, a positive work-life balance is also most important. That is why we believe that around 3-4.5 hours of study a day is a healthy amount of academic work to aim to complete each day.
Please CLICK HERE to see our Home Study Update letter.