Meet the PE team

Mr R Kyle - Head of department
I studied BSc (Hons) Sport Sciences at Southampton University and went on to gain my teaching qualification by completeing the Graduate Teacher Programme working at Wilmington Grammar School for Boys
I have played rugby for Gillingham Anchorians RFC for most of my career, and I know also coach their 1st XV. I went on to represent Kent and South East England at rugby from 2002-2005.
Rugby is my main specialism where I hold an RFU level 2 qualification. Other specialisms include boxing, fitness and golf.
My sporting heroes are Martin Johnson (former England rugby player) and Mohammed Ali (former Heavyweight Boxing Champion). Martin Johnson for his ability to lead his teammates and Mohammed Ali for his for achieving so much through adversity.
Extra-Curricular Sports Clubs: Year 7-10 Rugby, Year 8 Cricket, GCSE Practical Activities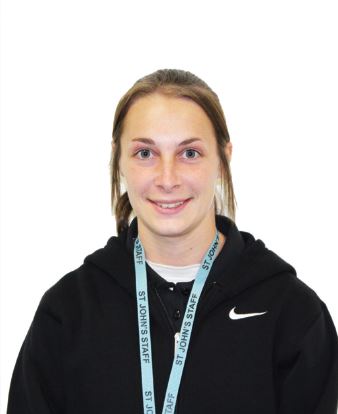 Ms K Munns - Second in department
I studied Sport and Physical Education at the University of Bedfordshire. Completed a PGCE in Physical Education teaching at the University of Greenwich.
I played hockey for Gravesend Ladies Hockey Club for four seasons before leaving for university. I played football for the University of Bedfordshire Ladies 1st Team.
My specialisms are hockey and football.
Kelly Holmes is my hero for being dedicated to her training and passionate about athletics. She now helps to encourage children to get involved with sport and pursue their dreams.
My Extra-Curricular clubs include girl's football club, hockey (all Years girls and boys) and netball club (Years 9, 10&11) and rounder's club in the summer term.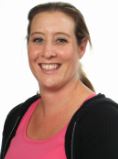 Mrs L Weller - PE Teacher
I studied BSc (Hons) Sport Science at Coventry university for 3 years, and then completed an Advanced Diploma in Sports Therapy in Guildford for a year. I then worked at David Lloyd Leisure in Maidstone as a Fitness Instructor / Personal Trainer and Sports Therapist for a year before becoming a PE teacher at St. John's, following the GTP.
I swam for Gravesend and Northfleet Swimming Club and did gymnastics at Istead Rise Gymnastics Club. I coached gymnastics for The Meapa and Coventry Olympic Gymnastics Club.
My sporting Hero – Svetlana Khorkina – amazing Russian gymnast.
Extra-curricular clubs: Gymnastics and Netball at school, as well as putting on an annual show incorporating gymnastics and dance. I am also the Head Coach at Istead Rise Gymnastics Club which runs twice weekly.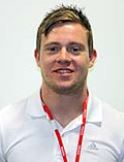 Mr A Rowlinson - PE Teacher
I studied BA (hons) Physical Education at Leeds Metropolitan University. I gained my teaching qualification through the PGCE programme at Loughborough University. I am currently studying part-time for my MA in Education.
I played Rugby for Sedgley Park RUFC for 15 years and received the clubs highest honours. I also represented my county's (Lancashire) rugby team between the years of 2001-2003.
Rugby is my main specialism where I hold an RFU level 2 qualification. Other specialisms include Athletics, Cross Country and Badminton.
My sporting heroes are Jonny Wilkinson (former England rugby union player) and Martin Johnson (former England Captain and manager). Jonny Wilkinson for his ability and professionalism and Martin Johnson for his leadership and management skills.
I Run the Extra-curricular sports clubs including Rugby from Y7-13.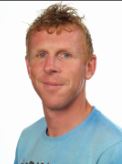 Mr S Ward - PE Teacher
I studied Physical Education and Religious Education at West London Institute/Brunel University. I played non-league football 1987-2013 for Grays Athletic, Canvey Island, Chelmsford City and Maidstone United. Represented the game at all levels including the Essex FA, FA XI, touring with the Middlesex Wanderers around the world and captaining the England non-league XI in Belgium. I am currently Assistant Manager at Maidstone United.
My specialisms are Football, table tennis, squash, handball and goalball.
My Sporting heroes are Sir Ian Botham and Daley Thompson for sheer guts, determination and most importantly desire.
My Extra-Curricular clubs are U19 boys football team, U15 boys football team, table tennis, and Olympic legacy coordinator.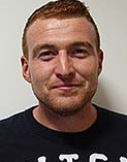 Mr S Dale - PE Teacher
I studied Physical Education and Physical Activity at Canterbury Christ Church University and graduated with First Class Honours. Before studying I worked for the former School Sports Partnership initiative working and delivering activities in Primary Schools. After this role, I did 3 summers at an American summer camp in upstate New York. I am currently working towards my Qualified Teacher Status here at St Johns.
My main specialism is Football; however, I am also a keen cycler and golfer.
My sporting heroes Ledley King and Sir Steve Redgrave, for their sheer determination and drive to not give up and continue performing to the best of their ability, considering their respected circumstances.
My school club is the year 7 football. As well as helping out with 7 & 8 girl's football.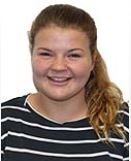 Miss D Bailey - PE Teacher
I studied Physical Education at the University of Wales, Trinity Saint David in a little welsh town called Carmarthen where I gained a First Class Honours. Whilst studying for my degree I played rugby for the Women's First Team for three years. I was very fortunate that my university offered coaching qualifications as well. I am currently working towards Qualified Teacher Status here at St John's.
From the age of 10 I completed in competitions for my local lifesaving club. I then started coaching lifesaving and swimming from the age of 14. Since then, I am now a fully qualified Swimming Teaching and teach at weekends at my local Leisure Centre.
My specialisms are Rugby, Netball, Football and Swimming. I currently help run the Netball and football club at St Johns.
My sporting idol would be Nikola Adams for what she has done for female sport and its ideologies. For a personal reason I also have Chris Pennell who is captain of Worcester Warriors Rugby Team and plays for England as a sporting idol. Being a type one diabetic and not letting this get in the way of his sporting career, this has provided me with a lot of drive throughout my sporting life.